It's a September to remember! Each year, this month not only marks a change of seasons, it's also our anniversary month. In 2022, we're celebrating a special one: 15 years of bringing international people together and making life abroad a fun experience.
We're excited to see how many of our members jumped on board and joined our Ambassadors and Consuls in marking this occasion with us — often with delicious cake. And the celebration isn't over yet! Take a look at some of September's highlights.
The Life of the Party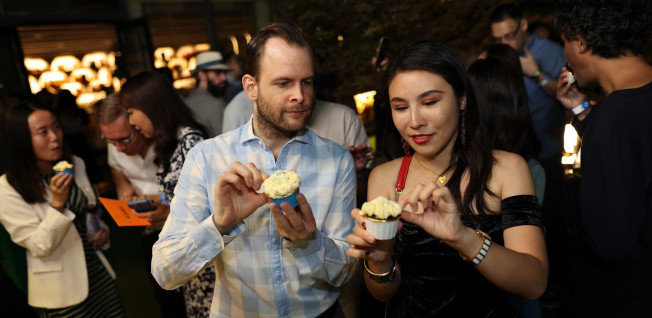 For this special occasion, InterNations Beijing organized one of the greatest parties of the year. People gathered at the amazing rooftop bar V Park for a wonderful night — full of smiles, great music, and friendly people. There were a lot of surprises, too, with a prize draw and the chance to sign up for a free two-week Mandarin class with That's Mandarin, one of the most acclaimed language schools in the city.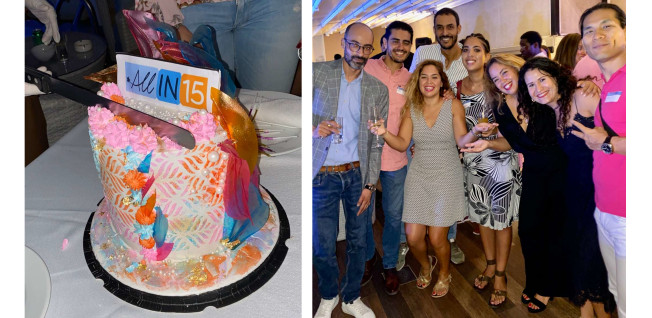 InterNations Casablanca also rang in the anniversary month with a bang: the party at the Mövenpick Rooftop Bar was a fabulous success. Those who joined the event not only enjoyed the exclusive venue, but also mingled over drinks, tasted delicious mini tapas, and hit the dance floor together.
Small Gatherings, Great Times
The Stockholm Coffee Break Group came together at a lovely locale in the middle of the city, Kulturhuset Stories Café, for a cozy fika (Swedish coffee break). They celebrated 15 years of InterNations while chatting over hot beverages and listening to a local band perform.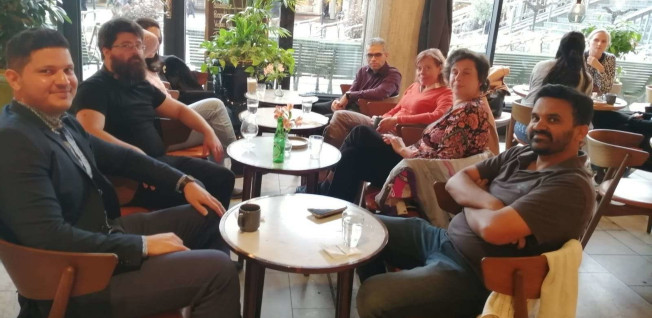 "Let it rock!" was the motto of the Warsaw Food & Wine Lovers Group as they got together to celebrate 15 years of InterNations. They met at the fancy Roxx Restaurant for an elegant but informal gathering, enjoying fantastic food and nice wine in an art deco atmosphere.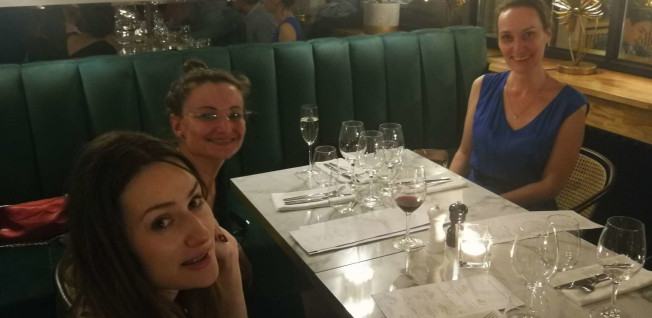 On 30 September, the game is on for the Cairo City Outings & Adventures Group — with a riddle hunt! This is an anniversary celebration with a twist: in small groups of three or four people, members will participate in an exciting scavenger hunt. The all-day adventure even includes a delicious breakfast and dinner.
Bring On the Food!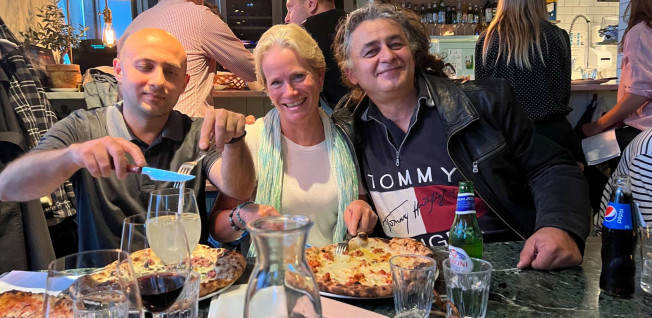 The Oslo DinnerNations Group got together at one of the best pizza places in town for their celebration. The small gathering allowed for intimate conversations during which people had a chance to get to know each other, all while enjoying some great Italian food.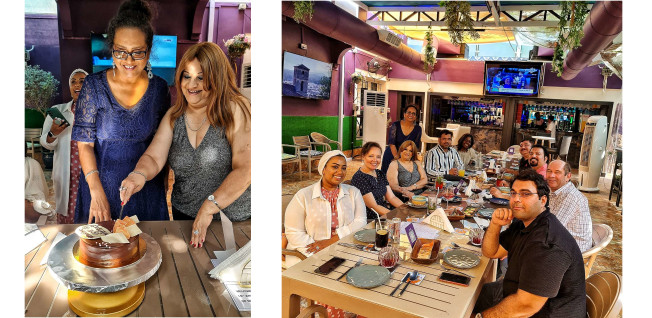 A dinner was also the first choice for the Manama Social Get-Together Group. Meeting at "Mi Casa", members got to enjoy a delicious meal and make new connections. The highlight of this anniversary event was surely the beautiful birthday cake group members got to share.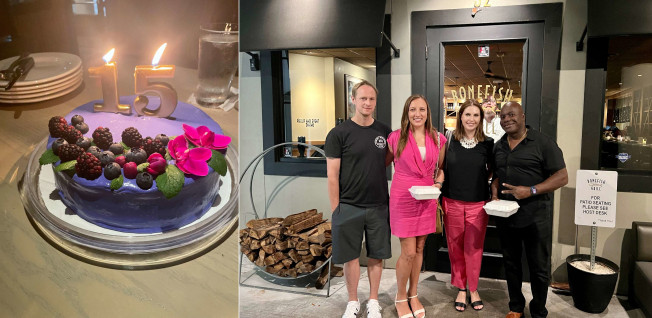 The Orlando Foreign Friends of Jacksonville Group also met to celebrate with a 15th anniversary dinner. It was a small, fun-filled dinner party at Bonefish Grill Mandarin. And as for the Manama Social Get-Together Group, the lavish birthday cake was a true highlight of the evening.
Dubai DinnerNations has a fantastic evening planned to mark the occasion. Feast on lobsters, oysters, and other seafood with the best catch in town on your plate. Join the group on 24 September to celebrate InterNations' anniversary as well as all group members with birthdays this month.
Halfway around the world, the Houston Speaks Italian Group also has a delicious anniversary dinner planned on 24 September. At an aperitivo italiano, you'll get to chat about your favorite wine with other members, including Osvaldo Pascolini, a certified wine expert. He'll give you tips about how to best enjoy your glass of vino. Beyond that, there will be lots of time for wonderful conversations in Italian, Spanish, and English.
A big thank you to all our InterNations Ambassadors and Consuls for bringing members together worldwide at these inspiring events and activities.
Would you also like to take the lead in organizing fun activities and share your interests wiwith other members? Find out how to get involved as a Consul.
Image credit: InterNations
Filed under: Events on September 22nd, 2022