For millions of people across the globe, August is the perfect time to leave behind the daily grind and make room in their busy schedules for vacation plans.
Are you also finding yourself with some leisure time on your hands this month? But you haven't made any plans yet? Don't worry — an amazing break doesn't need to feature a vacation on some faraway tropical island. Sometimes, a "staycation" in your own city is just as much fun.
Let our InterNations Communities around the world inspire you! 
Enjoy Urban Life Outdoors
The Stockholm Professional Networking Group exchanged office lunches and after-work drinks for an outdoor fika, a coffee break with friends. On their Staycation Summer Daytrip, they explored some of the nearly 30,000 islands in the Stockholm Archipelago, just a short distance from the bustling capital. Hiking, sightseeing, maybe a swim, fresh food, and a breeze from the sea — sounds like a great recipe for relaxation.
Meanwhile, in Texas, the Houston Social Life Group donned some snow-white summer clothing to take a stroll in the Heights. In one of the city's quirkiest and most vibrant neighborhoods, our members joined the White Linen Night. This neighborhood festival — sometimes called "Houston's favorite block party" — features local artists and supports local businesses.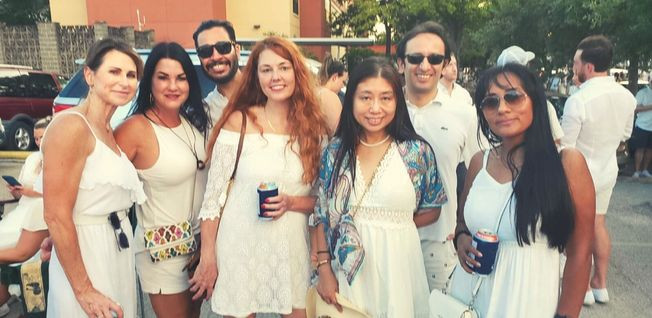 The Oslo Out On The Town Group will also be partying "like a number one". After drinks and dinner, they'll be living it up at an ABBA tribute concert on 19 August. What an amazing way to celebrate the last days of Nordic summer like a dancing queen!
On the other side of the globe, the Sydney Inner West Group is planning a visit to a popular street festival on 21 August. The Ferragosto in Five Dock honors the suburb's Italian heritage, offering the best of Italian culture, entertainment, and cuisine. After a couple of COVID-related cancellations, the festivities are finally back — just in time for their 25th anniversary.
Save the Date for September
Speaking of anniversaries: InterNations turns 15 in September! Our Ambassadors and Consuls worldwide will be hosting plenty of official events and activities in honor of the occasion. Now's the time to check your social calendar for September and save the date for our upcoming anniversary events. The first have already been announced, and many more are going to follow soon.
The InterNations Tashkent Community has organized a birthday dinner with a three-course meal, champagne, and cake on 14 September. If the guests want to go all in for the anniversary celebrations, they're invited to show up in traditional clothing. After all, InterNations brings people from all countries together in one big global community.
On 17 September, the Hanoi Health & Wellbeing Group will be learning how to spice up their life —and health. A local Indian chef is going to answer all their questions about India's traditional cuisine and its health benefits. For example, the magic of a freshly made aloo gobi, full of yummy veggies and sizzling flavors, proves that a hearty meal can be both healthy and delicious.
If you are a member of the InterNations Dubai Community, you're in luck. You'll be able to attend up to three official events in our anniversary month. It starts off with a special Dubai Newcomers' Event with canapés and cake on 1 September. About two weeks later, on 16 September, our Dubai Ambassadors will be hosting a stylish cocktail party. And finally, there's the big birthday bash, complete with live band and DJ, at the end of the month (30 September).
Keep watching the Events section for your InterNations Community to make sure you won't miss out on any anniversary parties!
Challenge Yourself and Try a New Hobby
And don't forget about our anniversary challenge. Even if you can't make it to any of the big parties, you can still attend five events throughout August and September. If you've been considering picking up a new hobby lately, our InterNations Groups provide the perfect opportunity.
The Munich Sailing Group, for example, is offering lessons — aimed also at beginners — on one of the nearby lakes. If you'd like to find out what exactly a spinnaker is, join their weekend course on 27 and 28 August.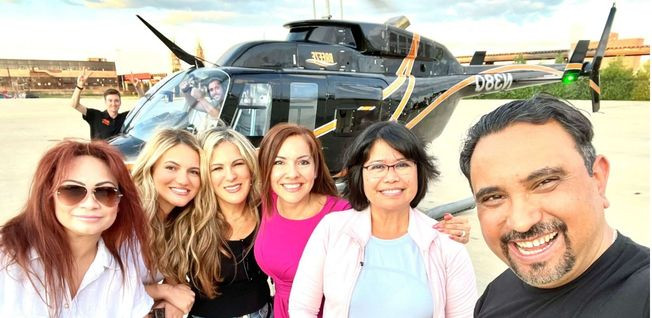 The Chicago V.I.P. Group, on the other hand, recently explored their city not from the water, but from the air. At the ultimate helicopter experience, they seized the chance to see Chicago's stunning skyline and famous landmarks in a whole new way. 
Our members in Frankfurt preferred to keep their feet firmly planted on the ground. But the food they prepared was truly heavenly. The Frankfurt French Culture Group gathered for a pâtisserie workshop, trying their hand at the famous St Honoré Cake. Judging from their photo gallery, they seem to have produced quite the mouth-watering results. Bon appétit!
On Fun Day Sunday, 25 September, the Miami Social Good Life Group will be getting creative with a different kind of workshop. They'll learn how to make their own scented candles — unfortunately not edible, but definitely very decorative.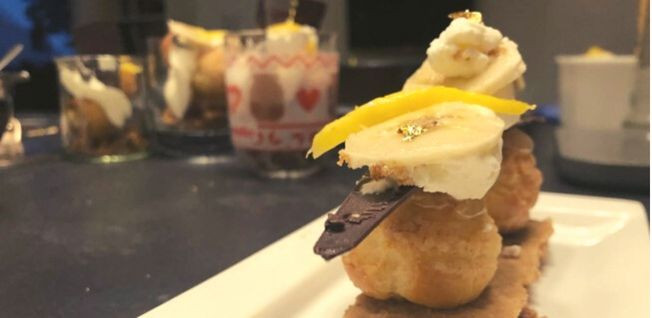 Last but not least, there are also our Global Events for everyone unable to join in person. The Global Share & Discuss Group, for example, is starting off an ongoing series on dance in various cultures. Join them on 14 September for an online event on the magic of the drum solo in Oriental dance.
A big thank you goes to all our InterNations Ambassadors and Consuls for organizing such a wide range of inspiring events and activities to bring our members worldwide together.
Would you also like to take the lead in organizing fun activities and share your interests with other members? Find out how to get involved as a Consul!
Image credit: InterNations, iStockphoto
Filed under: Events on August 18th, 2022