This year was a special one: our community turned 15! We've been on quite a journey in those 15 years, watching InterNations grow from a small start-up to a thriving global expat community.
It's always exciting to hear the stories about enriching experiences and new friendships members share with us — all thanks to the creative ways Ambassadors and Consuls bring people around the world together at their events.
Let's take a look back at the highlights of 2022 …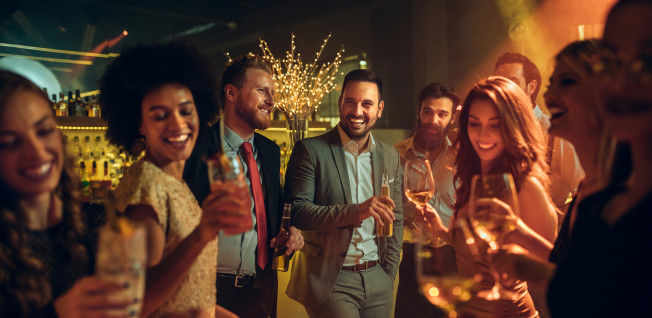 You Made Our Birthday Special
Our highlight of the year was definitely InterNations' 15th anniversary. We're so happy that we got to celebrate this huge milestone with you.
The motto for our anniversary year was "All IN". It stands for our committed Ambassadors and Consuls, and our members who wholeheartedly joined the celebrations from all over the world.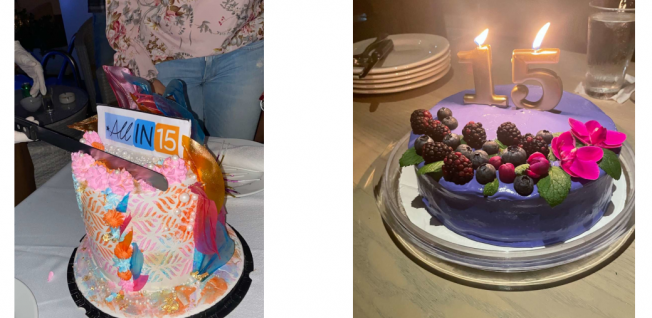 InterNations Ambassadors and Consuls hosted memorable birthday events — with lots of impressively decorated cakes! InterNations Beijing celebrated at a roof top bar with lots of fun and delicious cupcakes. Members in Casablanca enjoyed a colorful birthday with a beautiful cake. And the Manama Social Get-Together Group had a special anniversary dinner together. In total, there were 3,800 anniversary events around the world and 131,000 people joined the celebrations.
Our Platform Got a Lot Cooler in 2022
Our Product and Engineering Teams were busy bees this year, improving the way members connect on InterNations. We replaced our (sometimes misunderstood) Twinkles feature with a simpler version: "Say Hi!". It's a friendly and casual way for members to start a conversation.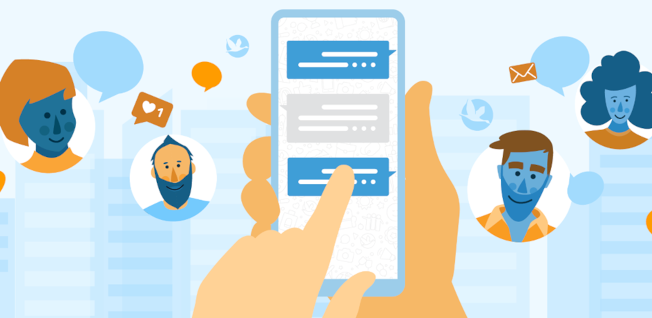 Speaking of conversations, connecting got even cooler this year with the new messenger. It allows you to find contact requests, private messages, and announcements all in one place, thanks to categorized messages. The messenger also has a faster interface, allowing members to connect more effortlessly.
And finally, we also introduced a completely re-designed start page on our website. Dazzling with a sleek, new design and faster loading times, it's less cluttered and easier to navigate than the previous version. All the key content you need is now at your fingertips.
Of course, there weren't just anniversary events — our members got together a lot during this past year. And one thing is clear: you all love being outdoors! The Turin Outdoor & Sports Group enjoyed the blue sky above Noli, the Nuremberg Hiking & More Group explored Bayreuth on Easter Monday, the Aarhus Outdoor Group went on a hike at Sky Mountain, and the Athens Socializing & Photographing Group traveled up Mount Lycabettus to take breathtaking pictures.
In total, our Ambassadors and Consuls hosted 42,950 in-person events and activities and over 1.3 million members attended. But that's not all! InterNations Global continues to be a big success as well — 2,950 online events took place last year. With 1.8 million members from around the world across 25 Global Groups, it's a great opportunity to bond over shared interests and connect with members outside of your community.
A much-anticipated, recurring annual highlight was the release of the Expat Insider 2022 survey results in July and the Expat City Ranking in November. Nearly 12,000 respondents living in 181 countries and territories, representing 177 nationalities, shared their point of view. Their answers paint a picture of what working and living far from home is really like.
What Lies Ahead
It certainly was an exciting year for InterNations — thanks for joining us on this journey!
And we can't wait to show you what's in store for 2023. For the tenth time, our annual Expat Insider survey will uncover the top expat destinations around the world. You can also look forward to a new app with a shiny new interface. And we'll celebrate another anniversary — in true InterNations style, of course. We hope to see you all there.
In the meantime, the InterNations Team will keep working behind the scenes to keep making your expat life a great experience.
---
Image credit: InterNations / iStockphoto
Filed under: Events on December 20th, 2022