The year is coming to an end, and we're entering the holiday season. Christmas markets, holiday parties, and local traditions are all around. It is a great time to come together, reminisce about the past year, and share our plans and hopes for 2023. Of course, there are still some holiday highlights and New Year's Eve parties to come.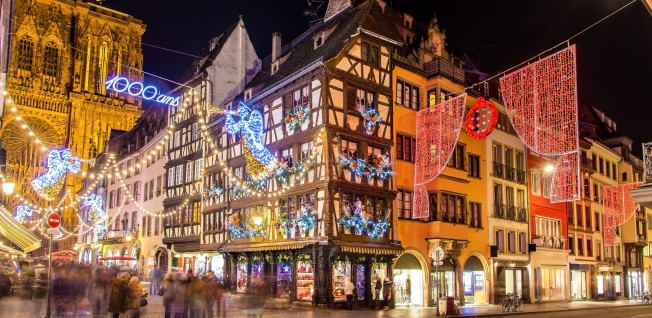 The Most Wonderful Time of the Year
For the Lima Day & Night Group, there is no better way to end the year than with a relaxed Christmas Brunch. Meeting in the heart of Miraflores, group members shared the Christmas spirit over some delicious food.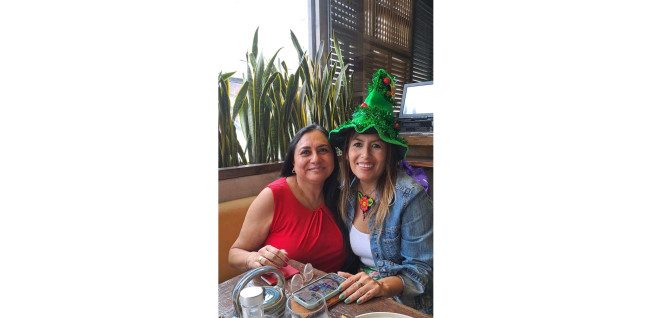 If you're unfamiliar with alpine Winter/Christmas traditions, you might not expect a nightmarish creature to roam the streets in December. However, the Krampus is an inherent part of the local holidays. The Munich Explore Bavaria & Europe Group got together to witness the annual Krampuslauf. After the demons had given the group members a proper scare, the group ended the activity at the local Christmas market with some delicious Glühwein.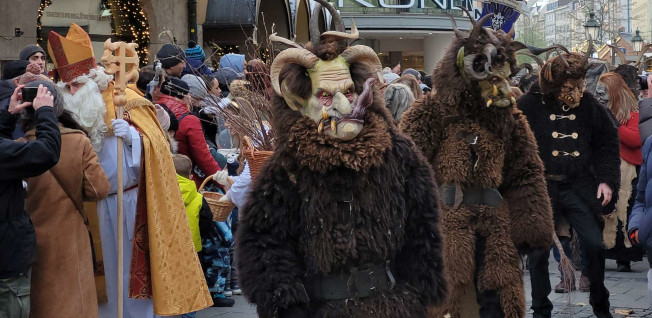 Meanwhile, the Munich Running Group apparently practiced running from Krampus and towards all the Christmas treats. The annual Christmas run is very popular in Munich and lots of fun to take part in. Afterwards, group members gathered at the Fairytale Bazaar Christmas Market to celebrate their athletic accomplishment.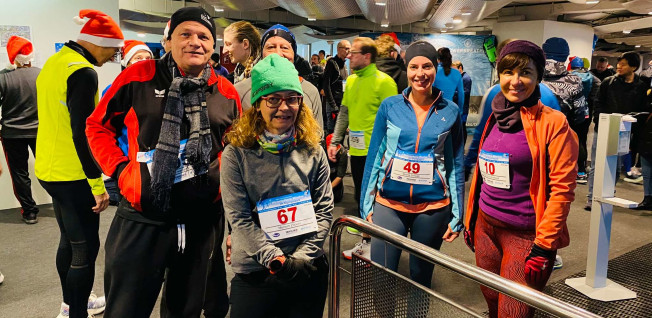 The Santiago de Chile Singles Group also met one last time before Christmas. With a Secret Santa and some karaoke, it was a great end of the year with lots of fun and Christmas cheer.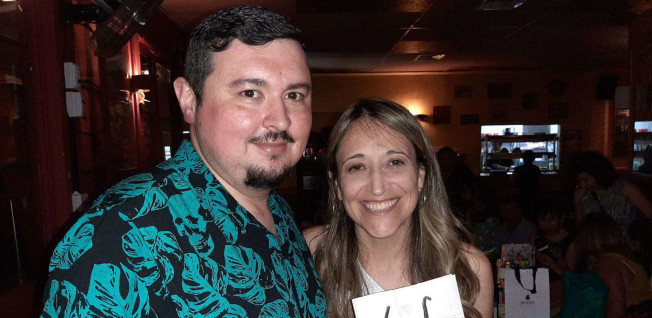 Some of our members also took the opportunity to share the Christmas love this year! The Lima Changemakers Group got together to learn more about volunteering and donate toys to children in need.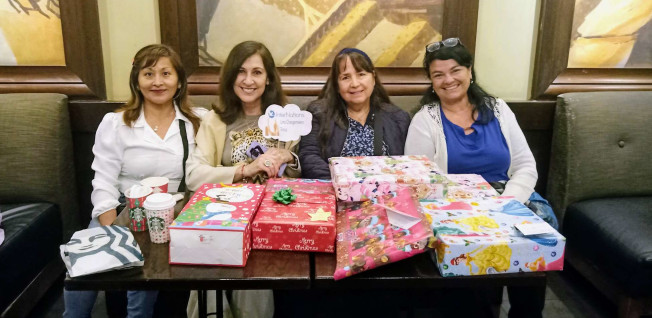 Would you rather like some glitz and glam with your holiday celebration? On Thursday, 15 December, InterNations Montréal will get together for their exclusive Gold & Glitter Holiday Celebration. Put on your most sparkly, flamboyant outfit for the chance to win a prize. It's a great opportunity to mix and mingle with old friends and new acquaintances.
The Panama City Singles Group is getting ready for a glamorous Christmas gathering as well. On Saturday, 17 December the theme is "Red and White, Green and Gold" as members get together for a Christmas Gala Dinner. Join the fun for some delicious food and great company.
But the holiday season has just begun. On Tuesday, 20 December, InterNations Amsterdam is hosting their Very Merry X-Mas Event. Dress to impress and enjoy a special two-course chef's menu while closing the year 2022.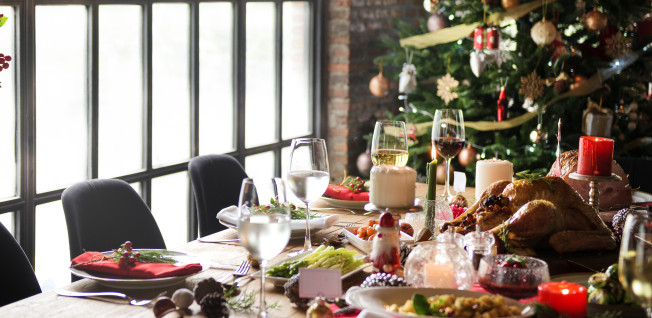 Don't miss the Fabulous Christmas Party hosted by InterNations Athens on Wednesday, 21 December! There will be delicious cocktails and snacks, not to mention your favorite 80s and 90s songs that will have you hit the dance floor in no time. Bring some Christmas cheer and your friends and make this a party to remember.
For a relaxed holiday get-together, join the Prague After Work Group on Thursday, 22 December for some drinks. Group members will meet at Hoffa Bar to mingle and make connections in a nice Christmas atmosphere.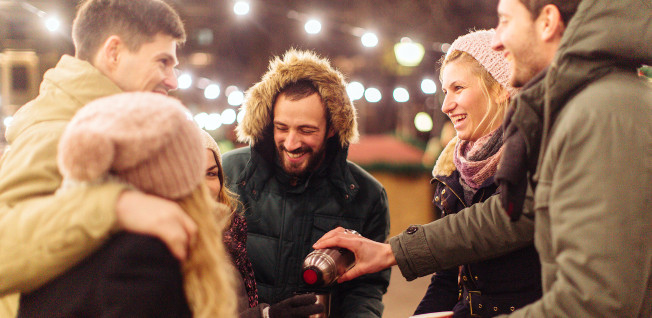 The Wiesbaden-Mainz After Work Lovers Group will gather on Friday, 23 December for a vinoteque evening. To finish the year in style, the activity is a Christmas and truffles special taking place at the oldest stone house in Germany. Enjoy the cozy atmosphere as well as the delicious food of the little bistro.
New Year's Eve
With December (slowly but surely) coming to a close, we have to talk about New Year's Eve. Whether you love the parties and events that mark a new beginning or can't decide how to ring in the new year, we've got you covered.
The InterNations Rome Ambassadors have put together a fantastic New Year's Eve party, complete with seated dinner, live music, lots of wine and prosecco, and a great view of the fireworks from the rooftop. Come together with your favorite international people and celebrate the beginning of 2023.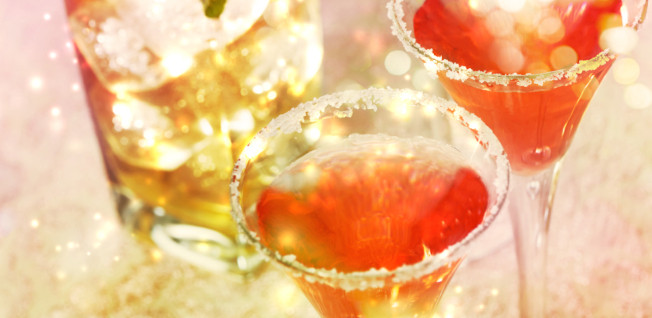 The Red New Year's Eve Party of the Istanbul Executive Club Group is another end-of-the-year highlight. So, put on your favorite red outfit and dust off those red shoes you never had the opportunity to wear. The venue will provide a delicious menu and there will be a great show as well as a DJ to let you party into the night.
A big thank you to all our InterNations Ambassadors and Consuls for bringing members together at this year's inspiring events and activities worldwide.
---
Image credit: InterNations / iStockphoto
Filed under: Events on December 16th, 2022