Our 15th anniversary may be over, but there are still plenty of reasons to celebrate in our communities around the world. Some of our members donned their Lederhosen and Dirndl (authentic Bavarian dress) to celebrate Oktoberfest. Others in the Northern hemisphere threw on their scarves and coats to enjoy the autumn season and explore their cities. Speaking of special attire, many of our Ambassadors and Consuls are planning amazingly spooky Halloween events for you. So, don't miss the opportunity to dress up and have some fun!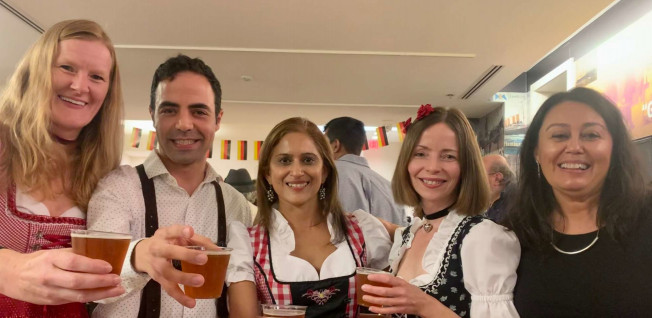 Golden October(fest)
InterNations members of the Washington, D.C. Hiking, Art, and Latino Culture Group got together for a unique Oktoberfest celebration with German food, beer tasting, and even dancing. The event took place at the German-American Heritage Museum, so members also learned more about the contributions of German immigrants and the connection between the two countries.
Munich, the birthplace and original location of the Oktoberfest, had not one but two fantastic Oktoberfest celebrations. The Munich New Horizons Group met at Schützenfestzelt for a traditional "Wiesn" experience. The group continued the Oktoberfest fun at an After-Wiesn party.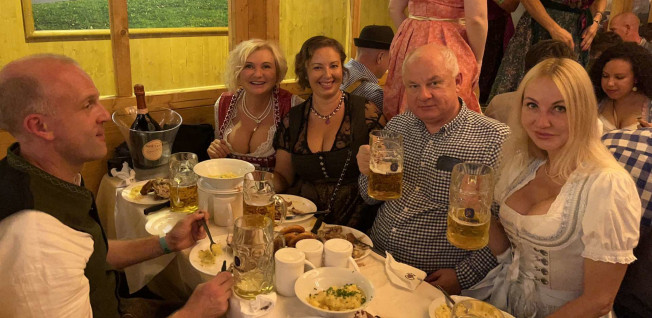 And then, of course, there was the best international Oktoberfest party in the city! Members of the Munich Community met at Wirtshaus am Bavariapark, a typical Bavarian pub, to enjoy some traditional food and beer and celebrate Oktoberfest season together.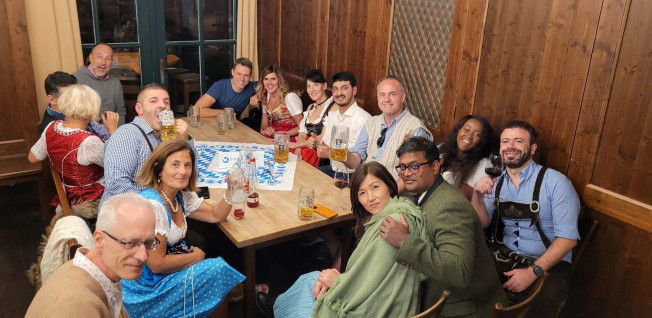 Still looking for a chance to wear your Lederhosen or Dirndl this year? InterNations Maastricht will get together on Friday, 28 October for their official Oktoberfest event. This will be the first time since the beginning of the pandemic that members here are celebrating this occasion. Feel free to join!
Explore the Season
Members in Budapest took full advantage of the sunny fall days this month to experience their city together.
The Budapest Outdoor Activities Group met for an evening walk on the Gellért Hill. While exploring the park and the lookout terraces, they enjoyed the sunset, evening lights, and beautiful views.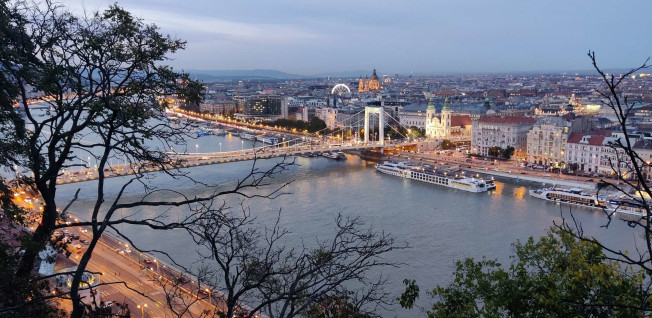 The Budapest Ibero-American Connections Group got together for a walking tour to discover Kolodko's mini sculptures. With the help of a professional guide, the group learned more about Hungary's history from these sculptures. Afterwards, they shared a meal at a Spanish restaurant.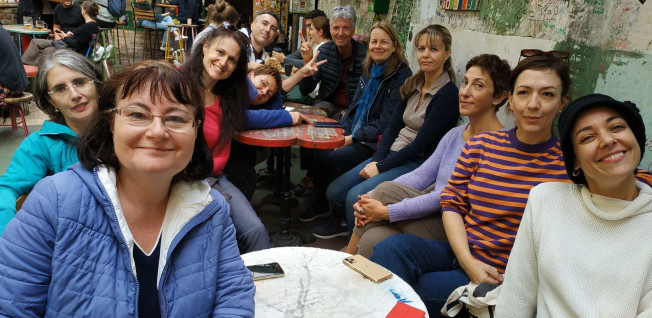 If exploring cities is your thing, join the Oslo Outdoor Adventures Group for their Walk to Ekeberg Sculpture Park on Sunday, 6 November. Grab a cup of coffee at the group's meeting spot and get ready to admire the fall colors and the art at the park.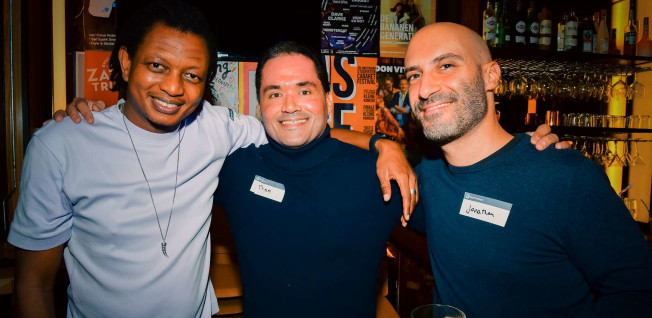 Indoor gatherings are also popular in our communities at this time of year. InterNations Amsterdam chose a more traditional venue for their autumn social networking event. Members spent some time at Lepicka, a cozy bar right at the Amstel River. It was a relaxed autumn get-together with warm drinks, great friends, and lovely conversations.
Let's Get Spooky
October is spooky season! If you like scary stories and getting dressed up, you're probably really excited for this time of the year. Luckily, we have some scary-good Halloween events and activities in the pipeline for you.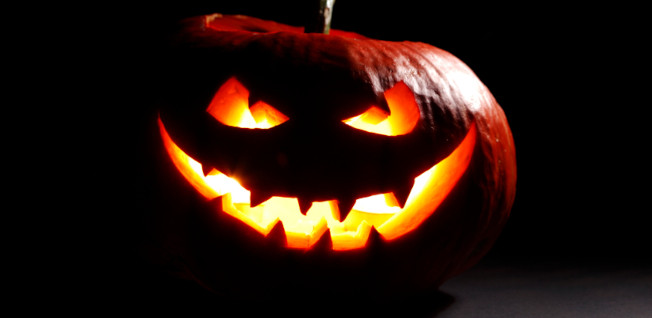 Ready for an InterNations Spooktacular? The Charlotte Community will celebrate Halloween a bit early, on Saturday, 22 October. The Ambassador Team has gone to great lengths to reserve a whole club, including its outdoor area. So, get your spooky costumes ready and bring your best energy to this special Halloween event.
We have a special treat for all those Stranger Things fans out there: InterNations New Delhi is hosting a Stranger Things Halloween Party on Saturday, 29 October. You can expect nostalgic 80s vibes, special drinks, and a prize for the best-dressed guests. Time to dust off your spookiest Halloween look!
The Istanbul American Corner Group is also hosting an annual Halloween Party. On Saturday, 29 October, the group will get together at the Mantra Gastro Pub for a fantastically spooky night. Costumes are required. So let your creativity run wild and make your own at home if you like. There will be a prize for the best costume.
If you're looking for an especially creepy ambience, join the Luxembourg City Lovers Group on Sunday, 30 October. The group will visit a spooky Halloween castle in Rochefort to see if they'll run into spirits and strange creatures. Do you dare enter the dungeon?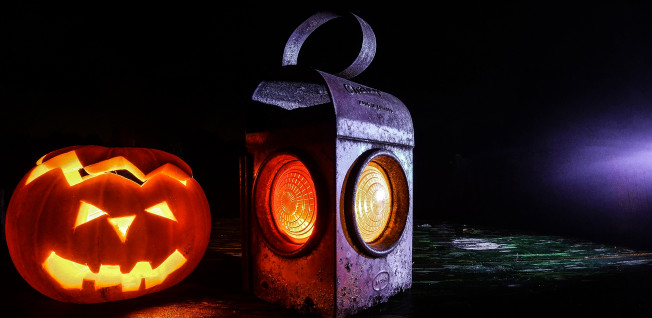 The Sofia After Work Drinks Group will gather on Monday, 31 October to celebrate Día de los Muertos. Join the group, put on your favorite costume — sweet or scary, ghost or fairy — and meet other members for some drinks and a live show.
Don't miss Halloween in the desert! The Cairo Infinity Group is bringing back Bedouin Night by popular demand. Group members are meeting on Saturday, 29 October for a Halloween-themed night under the stars. It's a great opportunity to dress up and head to the desert for some great food and spooky fun.
Meanwhile in Germany, the Frankfurt Bad Homburg & Oberursel Group is hosting their Halloween activity together with the Frankfurt Westside Group. Join other members in the area on Saturday, 29 October for some "chanting" (karaoke), potions (drinks), and motions (dancing). Don't forget your costume!
A big thank you to all our InterNations Ambassadors and Consuls for bringing members together at these inspiring events and activities worldwide.
Want to take the lead? If you enjoy organizing activities and sharing your interests with other members, find out how to get involved as a Consul.
---
Image credit: InterNations
Filed under: Events on October 21st, 2022