The change of seasons can feel like a new beginning, an opportunity to settle down and rest for those who are experiencing dropping temperatures, and a chance to get back outside and enjoy the blue sky and fresh air for those in the northern hemisphere.
Many of our communities are getting ready to head outdoors after a long and taxing winter, celebrating spring in a lot of different ways. And, of course, it wouldn't be March without some green beer and the luck of the Irish — St. Patrick's Day is definitely a highlight of the month.
Springtime Awakening in the Northern Hemisphere
While some of our members in the northern hemisphere still have to wait a bit for warmer weather, our communities in Italy have already been blessed with blue skies and plenty of sunshine.
Expats and global minds joined the Turin Outdoor & Sports Group for a Mimosas Walk in Noli Ligure on Sunday, 6 March. Although the delicate flowers weren't quite in bloom yet, the group got to explore the picturesque town, learn something about its history, visit the Castel of Monte Ursino, and end the tour in Altopiano delle Manie. Thank you to our activity hosts Fabio Cornati and Paolo Marino for organizing this fantastic outing.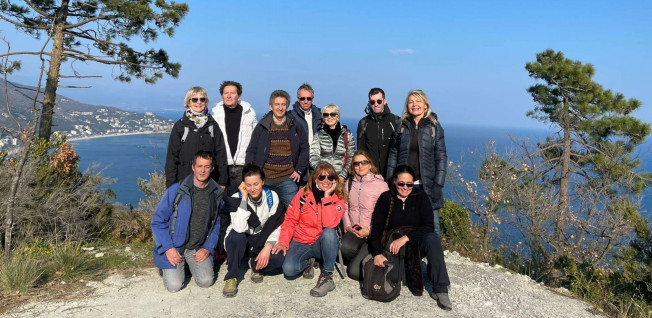 The Rome Golf Group is also getting ready to embrace the sunshine. On Saturday, 19 March, group members met for an English-speaking lunch and golf event, fit for beginners and experts alike. The stint on the golf course was followed by a lunch which definitely offered a lot of opportunities to chat and get to know each other. Thank you, Martina Andretta and Aldo Tenisci, for organizing this activity.
The Florence Outdoor and Adventure Group offered another opportunity to get out of the house and say farewell to winter. The group was ready to welcome spring with open arms, on Sunday, 20 March and joined Massimo Ciotta for a nice hike along the coast.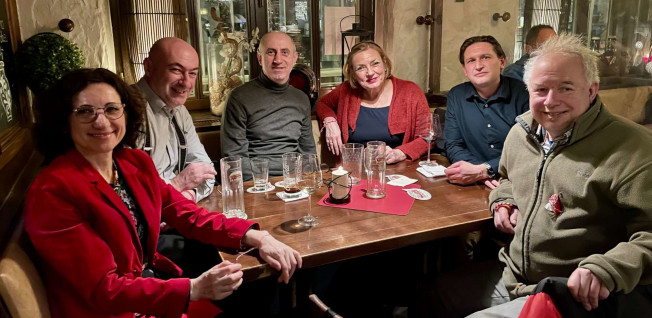 Celebrating the change of season also always shows which traditions we all share. Both the Frankfurt Bulgarian Culture Group and the Milan Romanian Tips & Tricks Groups celebrated the beginning of spring on 1 March. Whether it is called Martenitsi in Bulgarian or Martisor in Romanian, little talismans of red and white threads played a role in both activities, hopefully bringing our members good health. Thank you, Sophia Dr. Totzeva (in Frankfurt), as well as Corina Maria and Nuno Franco (in Milan), for organizing these activities.
Across the Big Pond, our members in Chicago gathered for an in-person event at Deuces Major League Bar to end their winter hibernation and get ready for spring. Thank you, Izabela Bartoszuk and Roy Anderson, for putting this official event together.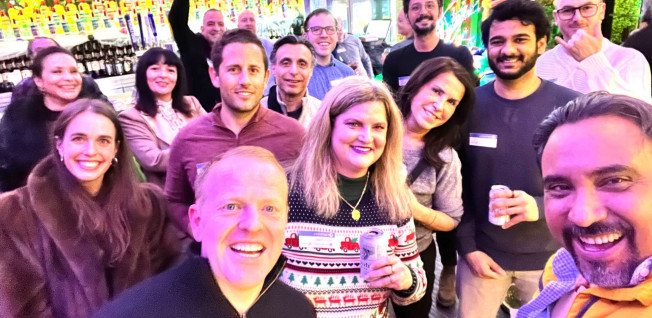 A full-blown spring picnic awaits members in Phoenix on Sunday, 27 March. Bring some typical food and drinks from your home country and enjoy the beautiful surroundings of the Riparian Preserve at Water Ranch. Maybe you will even spot some birds or other wild animals, as the park is a local wildlife preserve. Thank you, Isik Kont-Sidhu, for organizing this outing.
Luck of the Irish
It wouldn't be March without St. Patrick's Day — Irish music, green beer and attire, and great company!
This year, Milan hosted a Spirit of Ireland Festival, and on Saturday, 19 March the Milan Language Exchange Group used this opportunity to celebrate. Starting with some Irish food and drinks, followed by watching a rugby match and participating in different activities such as Irish dance and Irish music concerts, the group made a whole day of celebrating this Irish tradition. Thank you, Sabrina Manneschi, for hosting this great get-together.
Since St. Patrick's Day is not a public holiday in Germany, the Nuremberg Beer Culture & Tradition Group got together on Saturday, 12 March for a pre-party. The group met at O'Shea's Irish Pub to celebrate and enjoy some Irish beer. Thank you, Manfred Haufner, for hosting this activity.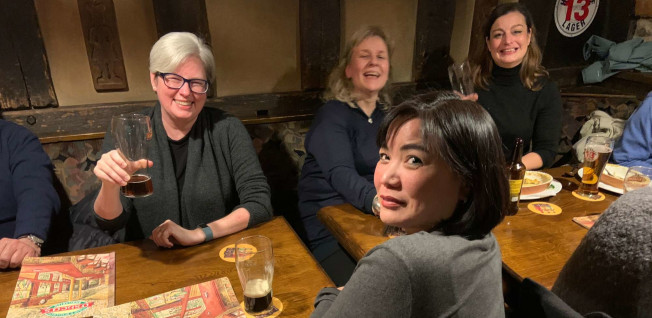 The Warsaw Art & Culture Group came together for a last-minute St. Patrick's Day Celebration on Thursday, 17 March. Although only a small group of people could make it, they all enjoyed the friendly atmosphere and the live music. Thank you, Sathya Pacini and Iwona Karkli, for organizing this activity.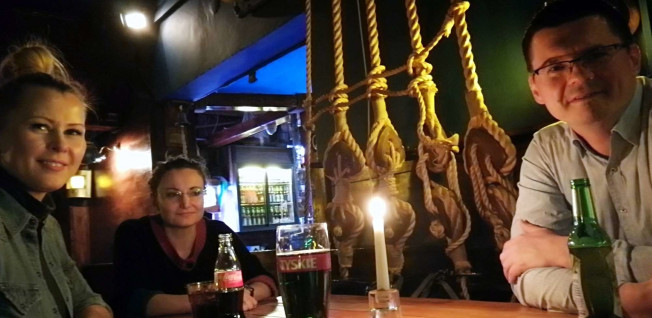 InterNations Seattle also had a shamrocking good time on Sunday, 20 March! Ready for some green beer (or non-alcoholic beverage of their choice), they paid Seattle's famous Kells Irish Restaurant & Bar a visit and were warmly welcomed by the owner, who's an expat herself. Thank you to the hosts Katrina Davenny, Luiza Belkova, Amer Malas, and Vikas Gupta for organizing this event.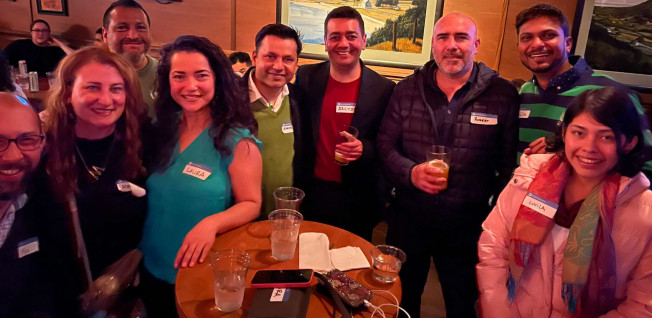 Our community in Vancouver will not miss out on celebrating the luck of the Irish, of course. On Sunday, 27 March expats and global minds will gather at Mahony's Tavern, dressed in green and ready to have some fun. Let's see if you can spot a leprechaun! Thank you, Sayora A, Felix J Emmanuel, and Juli Pearson, for hosting this official event.
Image credit: InterNations
Filed under: Events on March 24th, 2022