As many places around the world have been easing COVID-19 restrictions, our members have been able to enjoy great events together including days on the beach, city explorations, parties, as well as outdoor activities such as yoga, pilates, and cycling. Check out some of their highlights below!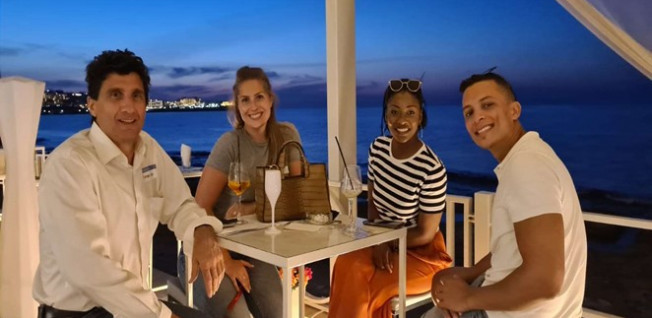 Outdoor Walks, Yoga & Cycling
The San Francisco Bay Explorers Group and hosts Peter Hanneforth, Candida Pierce, and Kerstin Dilchert have organized a 7.5-mile hike at the Castle Rock State Park on Sunday, 20 June. Our members will get to witness the beautiful scenery of the park, including its forests, waterfalls, and sweeping vistas. The group will also stop for a picnic — a great opportunity to make new friends.
On Saturday, 29 May, the Geneva City and Surroundings Group organized a stroll along the river, canals, and forest of the city. With the help from a local guide, the group enjoyed the eight-kilometer walk and a picnic at the end just before taking the train back. Thank you, Nahed Zeid, for organizing this fun activity.
On Thursday, 24 June, one of the Consuls of the Oslo Sports Group, Rasa A will host a Midsummer Pilates Breathe session outdoors for our members. This relaxation event will help our members take care and control their mind and body while enjoying the green grass underneath them.
The Bangkok Outdoor Group and host Robert Owen organized a peaceful cycling activity at Bang Na on the wonderful evening of Wednesday, 26 May. Our members enjoyed a relaxing ride on quiet roads and interesting paths they usually wouldn't come across, away from the hustle and bustle of the city.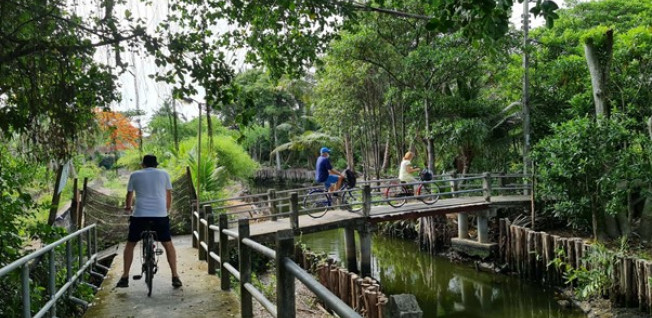 The Malmoe Fitness and Fun Group took it to Beijers Park for a session of Yoga in the Park on Saturday, 5 June. Our members relaxed, connected with each other, and had brunch together afterwards. Thank you Esra Nilsson for hosting this activity.

On Tuesday, 8 June, activity host Iveta Martinsone invited members of the Brussels Move Your Body and Soul Group to explore the amazing Meise Botanic Garden on an evening walk. This botanic garden is one of the largest in the world with a rich history, beautiful buildings, a castle with a tower, and over 4 million species in their large herbarium.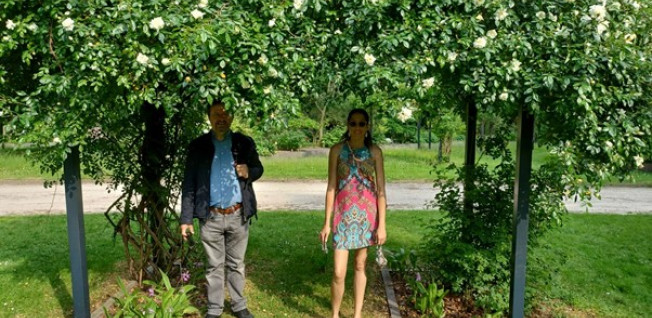 Over in Paris, the Paris Out of Office Group and host Bertrand de Neuville organized a walking tour around Montmartre. On Saturday, 6 June, our members visited the Moulin Rouge, Dalida's tomb and the Vineyard of Montmartre. They also had the opportunity to climb to the Dome of the Basilica to take in the magnificent views of the city.
Summer Adventures, Parties, and Picnics!
On Saturday, 19 June, the Consul of the Chicago Bar and Lounge Group, Rohini Patel will host a great beach day on Lake Michigan. Our members will get to enjoy delicious food and drinks, as well as good company and many fun games such as volleyball, frisbee, and football. If you don't prefer sports, there will also be board game options and lots of music. This is an activity you won't want to miss!
The Houston Arts and Culture Group alongside Claire Guppy and Gunes Orman arranged for members to visit an arts market that has been taking place for the past 16 years in Houston Heights. This outdoors event consists of wonderful art pieces of local artists for everyone to enjoy.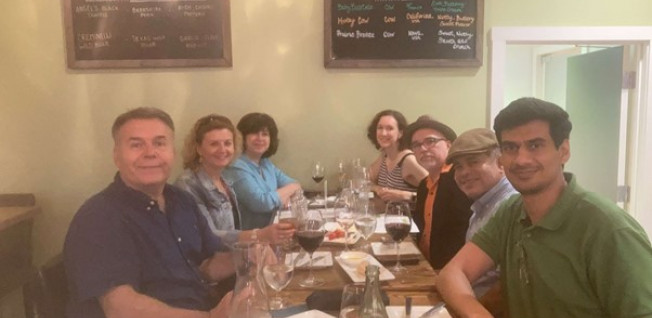 On Saturday, 5 June, the Milan Weekend Explorers Group and host Luca Paroni organized a day trip to San Pellegrino. The group explored the home of some Art Nouveau edifices as well as the Grand Hotel and the San Pellegrino factory. Our members took a small walk along the river and ended their day with a game of minigolf and dinner.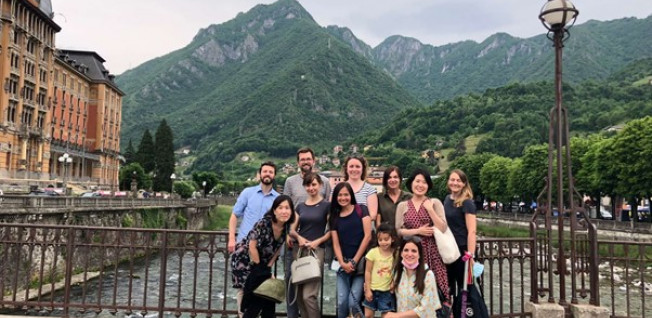 Activity host Irene Sadkowski organized a casual but really fun party for the Houston Singles Group at the Kirby Ice House on Saturday, 22 May. The Kirby Ice House has many food trucks offering something for everyone's taste, a full service bar, and over 51 beers on tap. Almost 100 members attended this activity!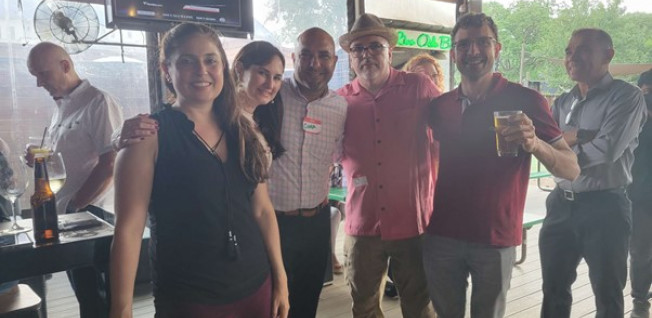 Wilfred Gachau, the Consul of the Copenhagen Photography Group organized a street photography walk in the beautiful area of Holmen and Refshaløen in Copenhagen on Saturday, 5 June. Our members took pictures of cityscapes, architecture, and ended their day with Copenhagen street food and drinks at Raffen.
On Friday, 4 June the InterNations Malta Ambassador, Fatima Massicard organized and hosted a get together event at the newly renovated Surfside Lido at Malta. Our members enjoyed great weather, cocktails, and music with the opportunity to meet new people or friends that they hadn't seen in a while.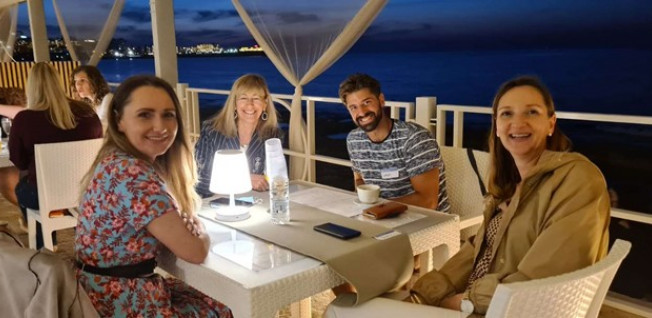 We would like to thank all Ambassadors, Consuls, and activity hosts for organizing these fantastic events and activities to make the month of June memorable and exciting for our members.
Filed under: Events on June 23rd, 2021