This May, InterNations members get together to celebrate the end of Ramadan, uplift different cultures, and enjoy each other's company. Some even had the opportunity to witness magnificent views of the Burj Khalifa. Read about their highlights!
Cinco de Mayo, Boodle Fight & Mexican Food
On Friday, 14 May the Doha Ambassadors Shan Vazhavila, Ankit Agarwal, Paul Barbalonga, and Angie Libradilla organized an online presentation for 230 attendees on Mughal architecture in India from the 16th to the 18th century presented by Hritika Bhagat. If you would like to attend a future event like this one make sure to reserve your spot as soon as possible!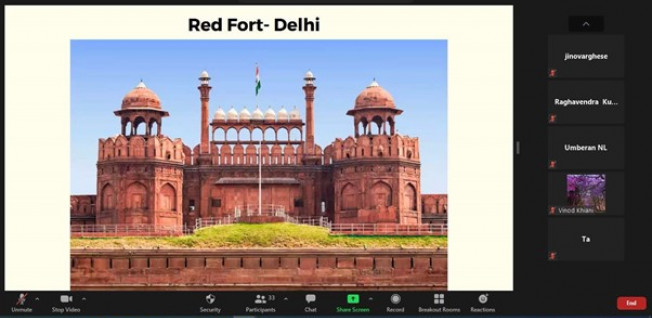 A boodle fight is a Filipino feast that is traditionally eaten with the hands. On Friday, 28 May the Consuls of the Dubai Sharjah and Ajman Group, Glaiza Lopenza and Ma Cecilia Templo, will be organizing a boodle fight with a mixture of seafood such as shrimps, crabs, and clams for our members to relish.
The Omaha Ambassadors Elena Kerwin and Benjamin will be hosting an online cooking class for those that love and appreciate Mexican food! On Tuesday, 25 May you can join other members and cook a simple Mexican dish as well as honor the history and culture of Mexico. Head over to the events page to accept their invite!
On Thursday, 13 May the InterNations Cincinnati Ambassador Michael Beck hosted a lovely Cinco de Mayo get-together where our members got to meet new people and enjoy food and drinks. Look out for more upcoming events, such as the Caribbean Heritage Month event in June!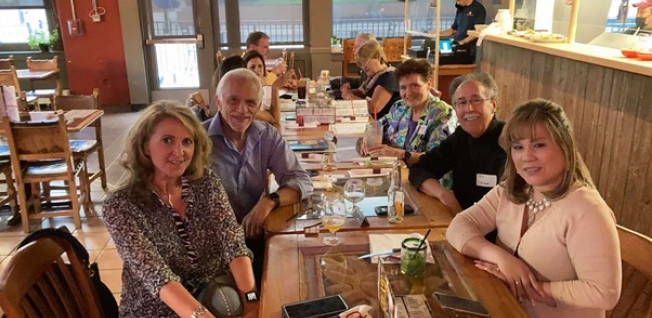 On Sunday, 1 May Rima Samassi organized a trip from Abidjan to Adiake with the Abidjan by Night Group. Highlights included a delicious lunch buffet, a visit to Lles Ehotiles and Assinie to see elephants, and also the opportunity to go for a swim and enjoy the beautiful scenery.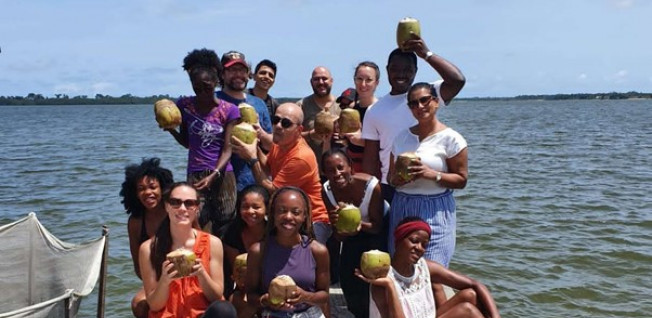 The Holy Month of Ramadan
On Thursday, 29 April the activity hosts of the Dubai Living Out Loud Group, Wessam E and Rima Mekkawi, organized an iftar meal to break the fast together. Members enjoyed their meal at the Al Meshwar Restaurant surrounded by beautiful Lebanese historical stories, decorations, and designs.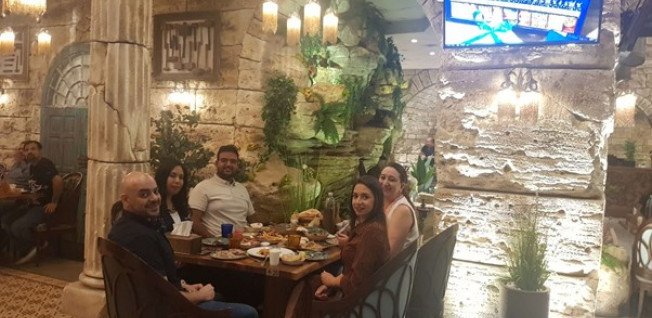 Over in Downtown Dubai, our members enjoyed a Brazilian meal at Fogo de Chao (Brazilian steakhouse) to break their fast and enjoyed the view of the iconic Burj Khalifa. They also had unlimited options of food ranging from Brazilian meat cuts to mini desserts! Moreover, event attendees enjoyed exclusive offers such as complimentary drinks, extra dessert platters, and an exclusive seating area on the outdoor terrace. Thank you Dalia Gamalia and Rima Mekkawi for organizing this event!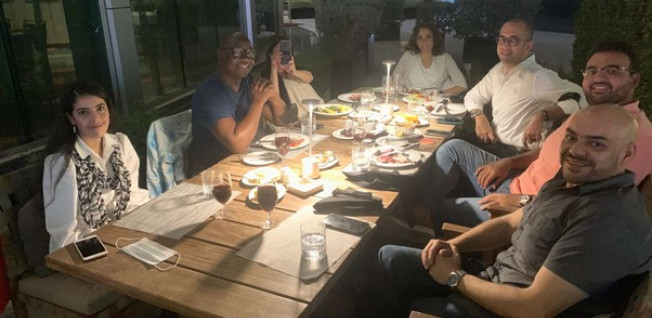 On Thursday, 6 May the Dubai Marketing Professionals Group and activity hosts Glaiza Lopenga, Wessam E and Rima Mekkawi organized a post-iftar coffee and tea event to share business tips and ideas on a lovely open-air terrace.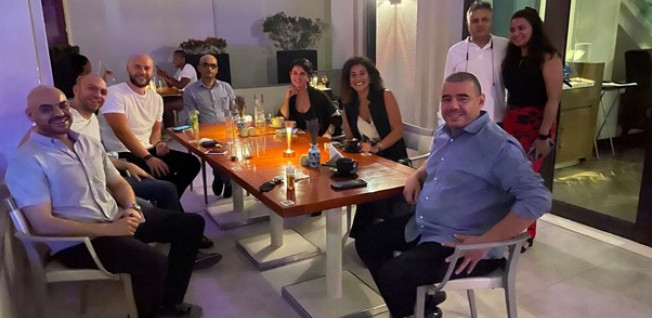 On Sunday, 25 April the InterNations Tashkent Ambassador, Abdulrahman Sawalha hosted an Iftar event at Café Forn Lebnen. Members got together to break the fast, meet people from different countries, and enjoy delicious food, including scrumptious dry fruits, meat or chicken, and tea or coffee!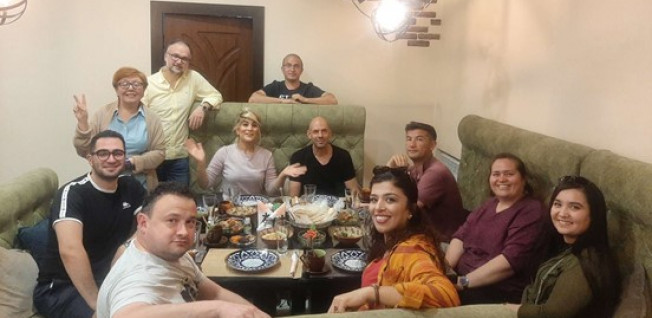 On, Thursday, 22 April the Cairo Sundry Group and activity host Ahmed Mostafa got together for a wonderful outdoor event with shisha and an oriental live band. Members had the opportunity to enjoy themselves and try some of the lovely food!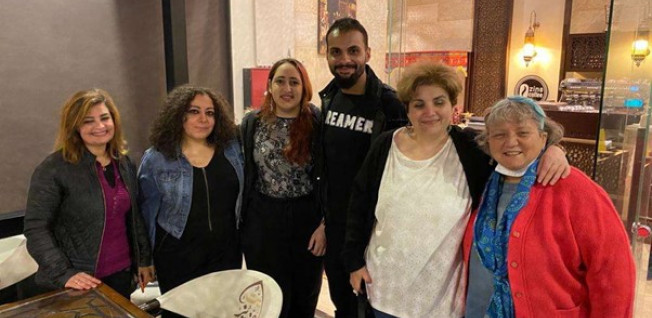 On Sunday, 16 May, InterNations Tunis celebrated Eid al-Fitr, the end of the Holy Month of Ramadan, with an online event hosted by Hayet Shahrezaey and Asma Chanbah. Just over 250 members got together to talk about the significance of Ramadan, enjoyed the special desserts and sweets, and had the opportunity to interact and sing together. 
We hope you enjoyed reading about our members' highlights and we would like to thank all Ambassadors, Consuls, and activity hosts for organizing these fantastic events and activities to make the month of May memorable and exciting for our members.
Filed under: Events on May 20th, 2021