Be it summer or winter, hiking activities or winter dinners, we love to see our members build new friendships and foster existing ones. Since 30 July is the International Day of Friendship, this is the perfect opportunity to take a look at the many ways our events and activities bring expats and global minds together.
Let's Go Outside!
On Sunday, 13 June, the Zurich Hiking Group used the opportunity to finally get out again. Together, they went on a short 10-kilometer hike and spent the rest of the time on a boating trip on the Rhine River. Thanks to Kristof Butaye, who chose the perfect day for such a fantastic trip.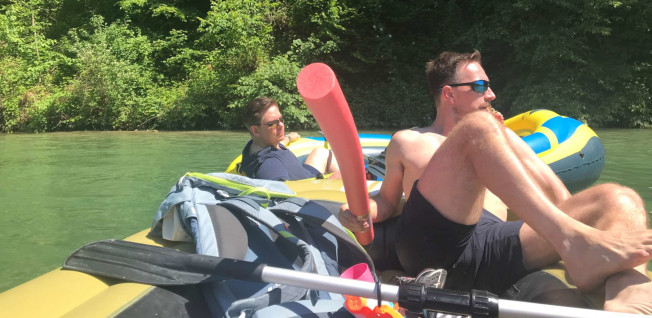 On Saturday, 3 July, the Zurich Social Group got together to spend a day at the zoo. After a long COVID year, it was the perfect opportunity to see each other in person, visit giraffes, monkeys, and ostriches, and just have a great time together. We want to thank Consul and activity host Christine Materne for organizing this great outing.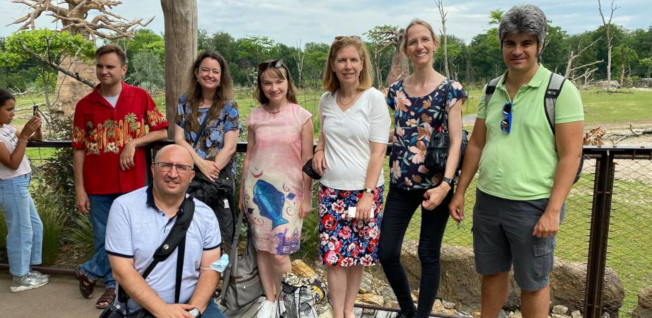 The Milan Biking Group left the city for a wonderful weekend visiting Lake Garda. They cycled along the lake, making some stops for swimming and enjoying the sunshine, and ended the tour in Desenzano, from where the group took a train back to Milan. Thank you, Francesca Interrante, Federico Tadini, and Lesley Gowland for organizing this escape from the city.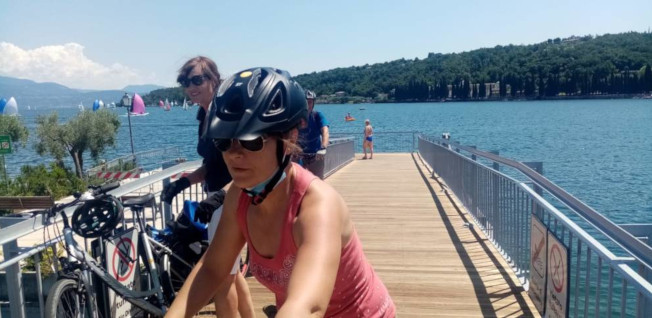 If you, too, want to escape your city for a day or two, join the Rome Baltic Culture & Party Group on Thursday, 29 July. Their summer escape to San Marino, one of the world's oldest and smallest countries, will take you to a place of fairytale castles and buildings. Thanks to Alessandro Dari and Francesco di Tommaso, this will be a great opportunity to explore and make new friends.
Sunshine, Art, and New Friendships
Members of the Chicago Community got together to celebrate 4 July at Winnemac Park. People brought their picnic blankets and folding chairs and enjoyed a few snacks before watching the fireworks together. Thank you, Isabel Bartoszuk and Roy Anderson, for organizing this great event.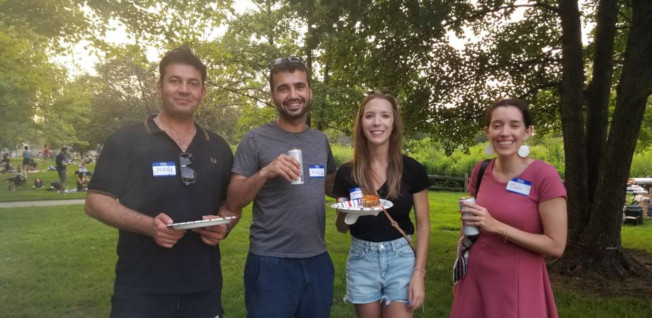 The Milan Arts & Elite Group met for a private gallery visit and cocktail tasting on Thursday, 8 July. Consul Julia Rajacic took group members to RITA URSA artopiagallery for an exclusive look at their latest group exhibition. The evening concluded with a drink tasting at a hidden cocktail bar. Is there a better way to make new friends?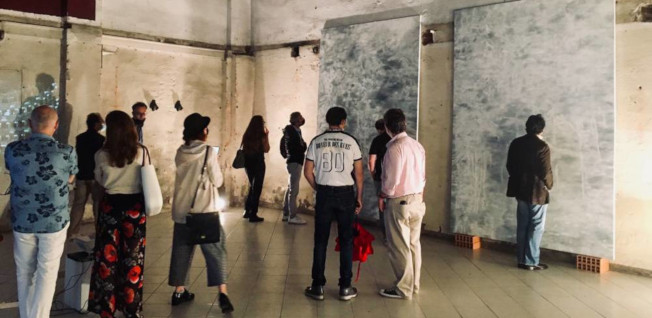 Consul Rohini Patel gathered members of the Chicago Outdoor Adventures Group for a beach day. On Saturday, 17 July, expats and global minds met at North Avenue Beach for a picnic and lots of fun games. Thank you for organizing this great day off, Rohini!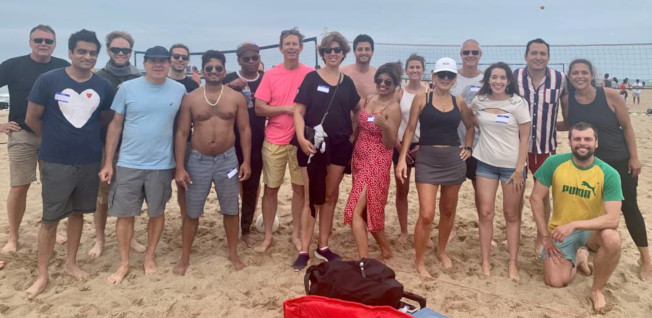 The Rio de Janeiro Changemakers also took to the beach on Saturday, 17 July. The group met in Barra and Copacabana to clean the beach together. In the end, they collected several bags full of trash. Thank you Luciana Padula and Claudia Paludo Pykalisto for organizing this activity.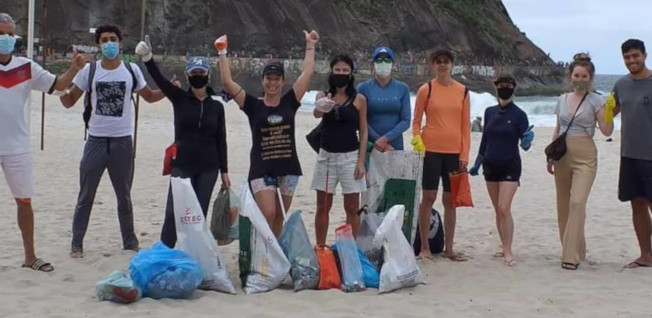 InterNations Orange County is planning a summer soiree for Saturday, 31 July. Ambassador Maryam Haeri is inviting expats and global minds to celebrate summer in style and make some new friends. The party will take place at Port Restaurant with live music and great company, of course.
Getting the Best out of This Winter
To celebrate winter in style, the Brisbane Sunshine Coast Group and Consul Kimberley Lynch are hosting a Christmas dinner in July. On Saturday, 31 July, group members will gather to enjoy a traditional dinner, Christmas carols, and a visit from Santa. Sounds like a cozy get-together!
The Auckland DinnerNations Group is ready to "heat up this winter". Consul Christine Tang has organized a get-together at the Jewel of India on Tuesday, 27 July. It's a perfect opportunity to make new friends, enjoy some delicious food, and make the best of these winter months.
We want to thank all Ambassadors, Consuls, and activity hosts for organizing fantastic and creative events and activities and making July such an exciting month for all our members.
Filed under: Events on July 21st, 2021