This April, InterNations members continue celebrating Spring in the Northern hemisphere with snacks, walks, and online parties! Many members also enjoyed a special April Fools event, Ramadan, and Easter. Find out about their experiences and read about some of the highlights!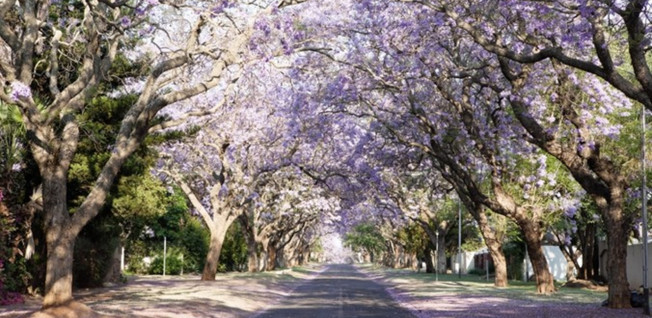 Let's Celebrate with Laughter, Food & Online Parties!
The InterNations Malmoe and Uppsala Ambassadors Mihaela Jekic and Maria Y organized a Swedish Virtual Beach Party on Friday, 26 March. Over 300 attendees dressed up in summery attires with snacks and tropical drinks and enjoyed music, fun activities, and a beach-themed quiz.
On Thursday, 1 April the InterNations Brussels Ambassadors Maria Hakobjanyan, Zoya Knizhnikova, and Waël Afifi hosted a Global April Fool's Day event for 337 attendees! Our members mingled and exchanged jokes and pranks (just don't let the serious faces fool you). What a great way to start this month — and you know what they say, "laughter is the best medicine."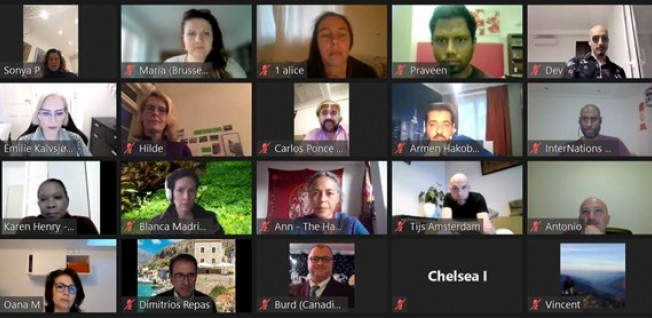 Easter egg hunting and dressing up as a bunny are some of the great Easter traditions. The InterNations Hamburg Ambassadors Deniz K and Haitham Al Hassanieh hosted an online Easter event for everyone to join. On Sunday, 4 April our members connected in breakout rooms, where they shared their interests and experiences and chatted about anything their hearts desired.
On Thursday, 15 April, Dalia Gamali hosted a special Ramadan Iftar Event at the historical landmark Bab Al Mansour for the Dubai Socializing Without Alcohol Group. Members tried some traditional recipes that were made using over 70 organic Moroccan ingredients and just enjoyed each other's company.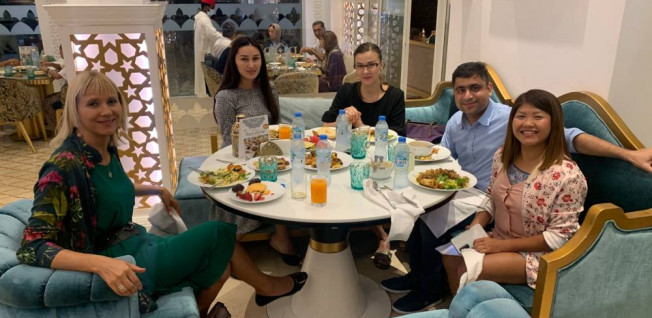 Spring Bike Rides, Walks & Virtual Activities
On Sunday, 18 April, the celebration of Spring continued in the Northern hemisphere with a walk from Queen's Park to Kensington Market where members of the Toronto Singles Group listened to live music and grabbed a bite to eat. Thanks to Consul Catherine De Neville, the group had a nice, relaxed Sunday get-together.
On Saturday, 10 April the weather was warm, and the sun was shining bright in Montréal! It was the perfect occasion for activity hosts Rhonda Smith and Salah el Mestikawy to organize a bike ride with the Montreal Walking & Biking Group.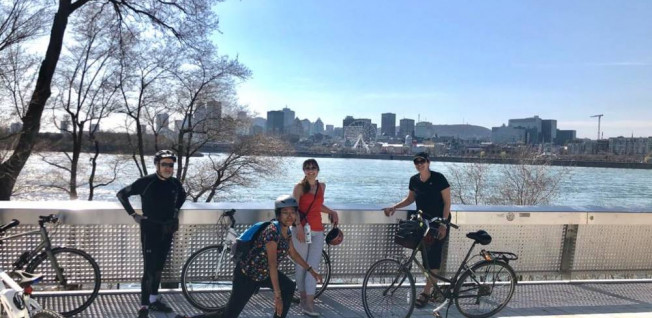 On Friday, 12 March, the InterNations Gothenburg Ambassador Lucia S hosted an online tour of Spring festivals. Our members had the opportunity to dress up and get some snacks and drinks while they were taken on a virtual Spring tour.
As the rainy season ends, the Lilongwe Ambassadors Christopher Ommes and Carola van Barneveld organized a meet-up point and a walk around nature for our members to welcome the sun, enjoy each other's company snacks and drinks on Saturday, 20 March.
We would like to thank all Ambassadors, Consuls, and activity hosts for organizing these fantastic events and activities to make the month of April memorable and exciting for our members.
Filed under: Events on April 22nd, 2021