The pandemic has put a brake on everyone's lives, but fortunately our Ambassadors and Consuls have been able to put together events for everyone to enjoy! February's festivals ranging from Lunar New Year to the Carnival and Valentine's Day are being celebrated in the grandest and most unique ways. Check out what was going on in our communities this month!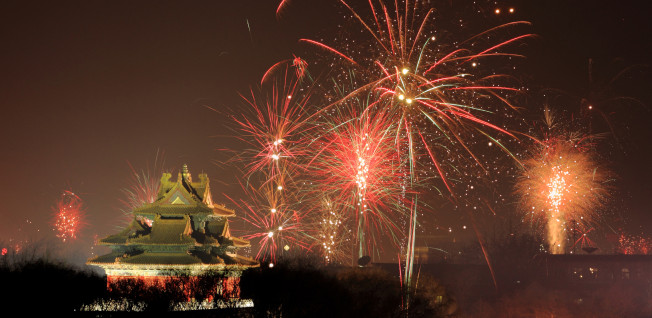 Will You Be My (Anti) Valentine?
Let's start off this fabulous February by celebrating love. And I mean all kinds of love! If you like to call yourself a "foodie" (or not), you would have absolutely appreciated what Vera Tng hosted for the Vienna Healthy Lifestyle Group! On Valentine's Day, Vera Tng hosted an online cooking class sharing two easy, potato-based recipes for everyone to join and cook together. It was an excellent way to connect with people, and enjoy a romantic dinner, maybe with a glass of wine.  
Music has a major influence on our mood and experiences. Playing romantic music and dancing along to it with your partner is one way to show affection! On Sunday, 14 February, Angie Yang invited members of the Beijing Music & Dance Group a day concert at the ZhongShan Concert Hall. With 19 diverse and romantic songs members got to enjoy a very beautiful atmosphere. What a great way to celebrate love!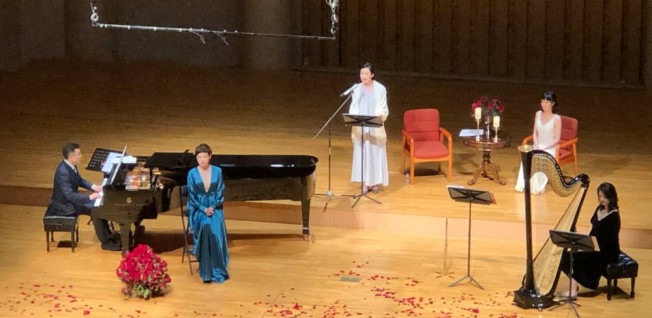 If you would rather enjoy a tasty beverage and your favorite snacks while playing party games online, join the upcoming event hosted by the InterNations Omaha Ambassadors! For Friday, 19 February, Elena Kerwin and Benjamin Sande have prepared special, Valentine's-Day-themed fun, so that everyone can join and celebrate love and friendship! It's an event you won't want to miss!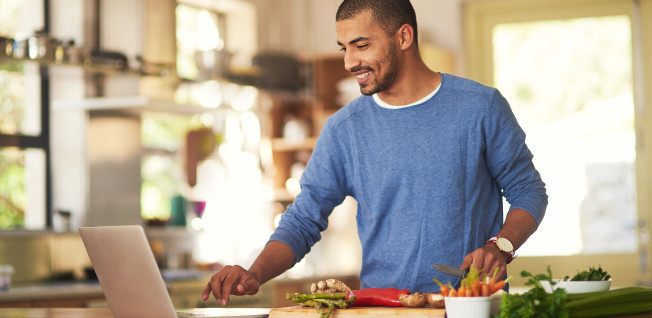 Speaking of games, on Friday, 12 February, Mihaela Jekic and Maria Y hosted a joint Swedish event connecting our communities in Malmoe and Uppsala. It started off with a great Phantom of the Opera performance before moving on to playing various games and quizzes. There was also an opportunity to meet new people and have a chat as everyone was assigned to different breakout rooms!
There are many traditional ways to express love around the world. On Valentine's Day, hosted by Yosh Imi from the Tokyo Professional Networking Group, members shared some of these traditions. People from different cultures got together to express their feelings and share memories, experiences, and also their favorite sweets!
The Singapore Dolce Vita Group organized a Valentine's Sunset Cruise on Sunday, 14 February hosted by Christina Baies and Ragi Ambika Rajagopalan. It took our members from the marina to the Lazarus Islands and allowed them to watch a beautiful sunset together. That is so romantic!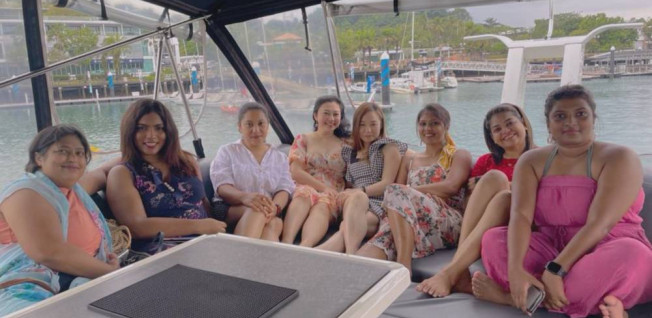 For all those who don't enjoy this holiday very much, there were also some amazing Anti-Valentine's Day events to ensure that no one would spend this day alone! For instance, Jiaquan Lu hosted an Anti- Valentine's dinner and night out for the Singapore Gin & Tonic Enthusiasts Group, giving everyone the opportunity to make new friends, reconnect, and have a great night!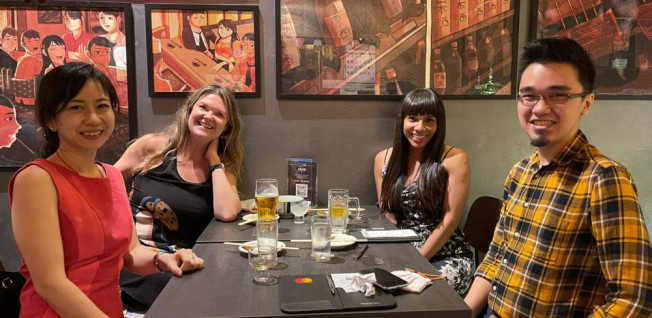 Strength, Good Luck, and Prosperity — The Lunar New Year
Due to current circumstances, InterNations members celebrated the Lunar New Year quite differently from previous years. On Saturday, 6 February, activity host Angie Yang invited the Beijing Music & Dance Group to an online concert with the 81-year-old conductor Chen Xieyang. Under his leadership, the China Symphony Orchestra played many beautiful melodies such as the Ice Waltz.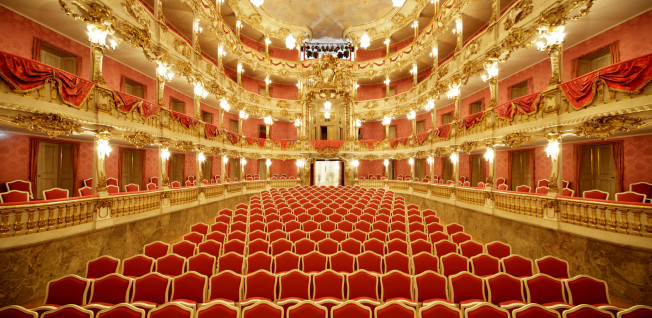 On Friday, 12 February, the InterNations Changchun Ambassador Lily Chang hosted a lake event for her community! During these cold winter days, the Jingyue Lake is completely frozen. This gave everyone an opportunity to walk on it as well as enjoy some ice sculptures. The park is very big, and everyone was able to spend a great day out together!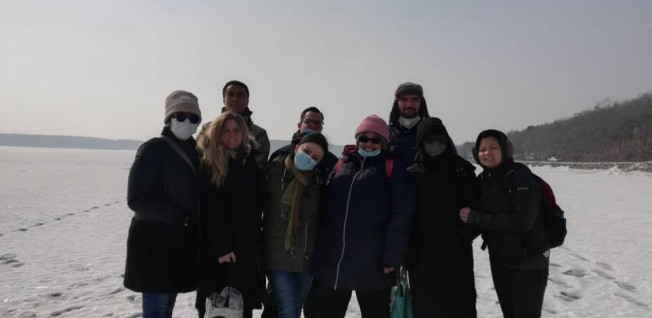 The Lunar New Year Walk of the Singapore Over 40s Group, hosted by Ole Boisselier-Malmgren, was the perfect gathering for anybody who enjoys nature and spending time outside. The group got together for an approximately two-hour walk on Saturday, 13 February, to enjoy the view of the hills! This was almost a meditative experience.
Join the Carnival Fun!
Carnival celebrations always spread joy all over the world. On Saturday, 13 February, the InterNations Duesseldorf Ambassadors Neil Hancock and Rajesh Das hosted Karnival 2021 online. This was a colorful event with everyone dressing up, playing games, chatting, and having a drink!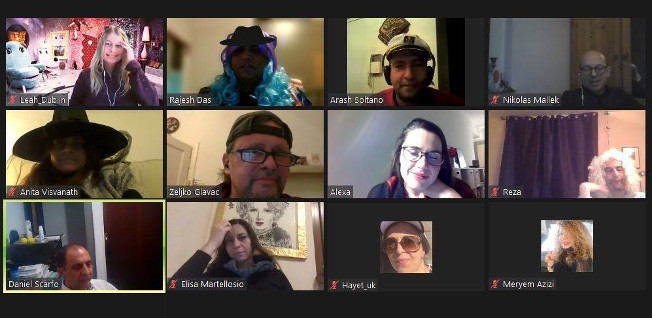 Another great online event was hosted by the InterNations Oslo Ambassadors- Paola Perez Goicochea and Clayt La Motte on Saturday, 13 February. The event consisted of wearing colorful costumes, a feathered headpiece, or a mask of your choice while being presented with Caribbean rhythms!
On Saturday, 27 February, InterNations Guangzhou Ambassadors Gisèle JI and Felipe Rufino Atkocius will host a glamorous masquerade party over at the Marriott Hotel. This event consists of everything a Carnival stands for: masks, props, costumes, drinks, food, great company, and so much more. Everything you need to get away and have a grand celebration will be there, so don't miss out!
We would like to thank Ambassadors, Consuls, and activity hosts for organizing all these amazing events and activities for our members to enjoy! We are sure that everyone had a great time.
Filed under: Events on February 18th, 2021