Summer is in full swing in the Northern Hemisphere and even though some of our communities still have to stick to social-distancing measures, many have resumed in-person events just in time to hold their events and activities outdoors. From picnics and walks around town to InterNations Official Events in glamorous venues, here are this month's highlights.
Sand and Picnic Blankets: Enjoying Summer Outside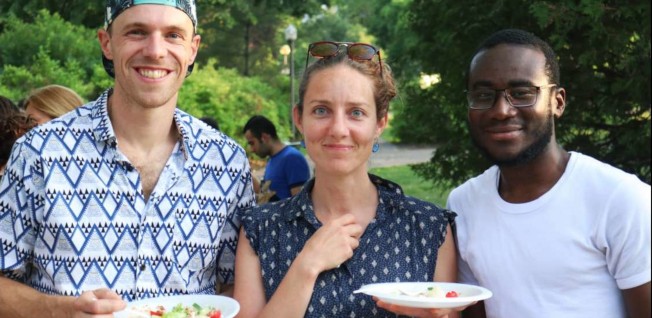 On Thursday, 9 July, InterNations Quebec organized a relaxed, potluck-style picnic in Victoria Park. The members brought food and drinks that were typical to their home country and shared their dishes with everyone. It was also a great occasion to talk about the future and to say goodbye to their Ambassador Ombeline, who will be leaving the country soon. Thank you, Ombeline Desvignes, for your excellent work and dedication to the Quebec Community!
More picnics are planned in our Canadian Communities: InterNations Victoria is meeting at the Horticulture Centre of the Pacific on Friday, 24 July, for a picnic in the gardens. Get ready for music performances, artisanal goods, unique gifts, and plants for sale — while enjoying the great company of other expats and global minds. Thanks to Victoria Ambassador Mario Milat, we're off to a great start of the season!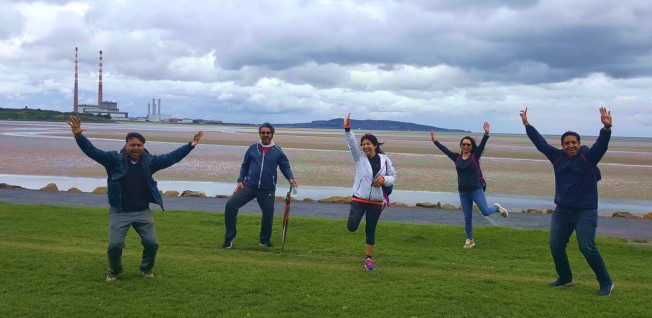 On Saturday, 27 June, the Dublin Health, Sports and Outdoors Group went for a walk around the Irishtown Nature Reserve and visited the Poolbeg Lighthouse. Although it wasn't the best weather — the sun only rarely broke through the clouds that day — group members enjoyed the lovely walk along the beach. And they ended the day relaxing with a coffee in the quaint Sandymount village. Thank you, Noeleen OConnor, for organizing a wonderful outing!
Back to a New Normal: The Return of Official In-Person Events
InterNations Athens also welcomed summer with their official event on Thursday, 16 July. With an exclusive outdoor area reserved just for InterNations and a great view of the Acropolis and Kerameikos plaza, the event promised to be a big success. Many thanks to Athens Ambassador Nikos Souras for organizing this special event.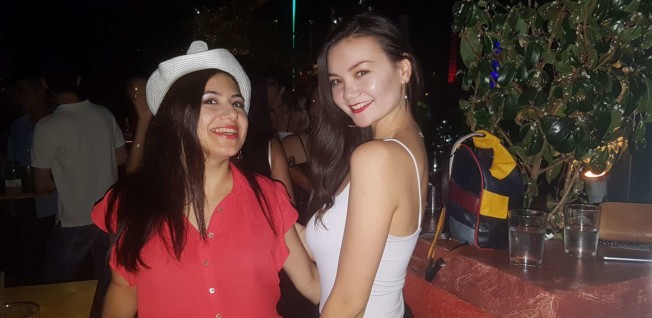 The motto in Guangzhou was Summer in Ibiza as our community there finally got ready to host in-person events again and bring people together — beyond just seeing one another online. Members donned their favorite summer outfits and enjoyed delicious Spanish wine, sangria, and tapas while dancing along to some lively music. Thank you, Gisèle JI, for organizing this magical night.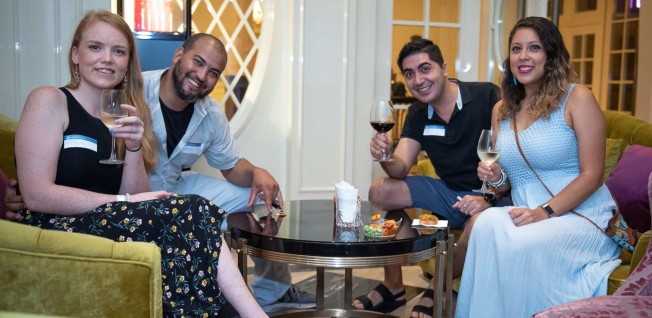 The InterNations Edmonton Ambassadors wanted to give all their members the opportunity to meet in person while also sticking to local safety regulations. This is why they are not only hosting one but two official events in July, marking the return to a new normal. The first event took place on Saturday, 18 July, and the second one will be held on Saturday, 25 July. Join fellow members at a relaxed pub, share some stories, and get ready to mingle once again! A big thank-you goes out to Edmonton Ambassador Zeev Shaposhnik for organizing both events.
Filed under: Events on July 25th, 2020