Since March 2020, our members have used our online events as an opportunity to meet and connect with other expats and global minds around the world. Now, as the number of new COVID-19 infections seems to be stabilizing and even decreasing in some countries, quite a number of InterNations Communities have resumed their in-person events (while still hosting online events). With a few safety measures in place and with the weather getting warmer in the Northern Hemisphere, our members are finally able to enjoy meeting in real life again. Here are some of our highlights!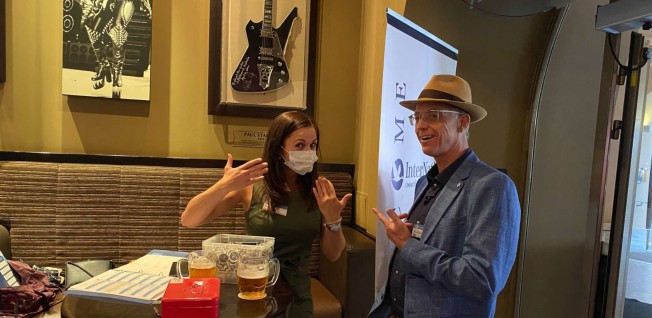 Welcome Drinks and a Bike Tour
After a long break, InterNations Prague finally had the chance to host an in-person monthly event on Tuesday, 9 June. Community members met at the Hard Rock Café near the Old Town Square, one of the community's favorite venues. They enjoyed this opportunity to finally catch up with one another in person again.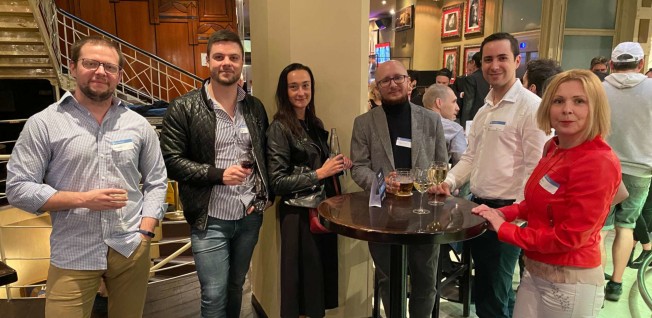 To ensure everyone's safety, attendees had their temperatures taken at the entrance to the event. Face masks were mandatory attire for anyone who wasn't eating or drinking and only ten people or fewer could gather in groups. Despite these safety rules, everyone had a great time. Thanks to Prague Ambassadors Jitka McKee and Lucie Bukovanská, who had reserved the entire downstairs bar area, the event was a big success!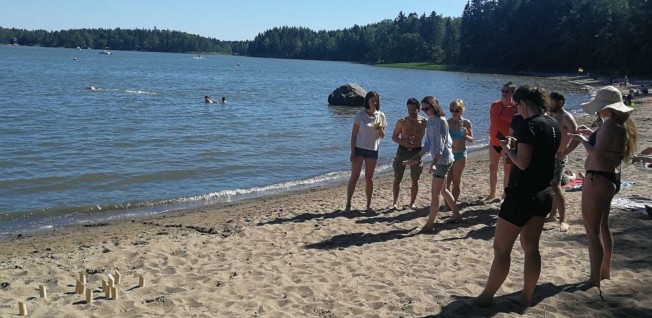 The Helsinki Sports Group took advantage of the increasingly warm weather to do a bike tour around the city. Together, the members explored beautiful streets and waterfronts and spent some time relaxing on the beach. The route that activity hosts Liza Ageeva and Andrei Klimchuk had chosen made the event accessible even for those without extensive cycling experience. On two wheels, they explored Kulosaari, an island with villas and old casinos, and ended the tour in Laajasalo with a picnic at the beach.
From Painting to Picnics
If you want to get creative and join other hobby artists, the Prague Creative Arts & Crafts Group meets at Liboc Lake on Saturday, 20 June. After staying indoors and only meeting virtually for months, members of the group can finally get together again and enjoy the sunshine. As the weather is bound to be great, why not use this opportunity to bring your drawing pad and paintbrushes to depict the beautiful lake and its surroundings?
InterNations Budapest will also spend some time outdoors with a picnic brunch on Saturday, 20 June. Budapest Ambassadors Lajos Farkas and Muhammad Eldaidamony have chosen the beautiful Margit Island as the location for their very special first in-person event. The island is located on the Danube River between the original towns of Buda and Pest. Not only is it a great place to enjoy food and drinks and good conversation, but it is also a place where members can keep a safe distance from other people. Feel free to bring a picnic blanket and some fun games — and get ready to enjoy a day out with fellow expats and global minds!
Connect and Stay Safe!
Although the pandemic is by no means over, many of our communities are starting to slowly and carefully return to in-person events and activities. So far, 98 communities in 24 countries, including China, Switzerland, Australia, Spain, Vietnam, Hong Kong, Sweden, and Norway, have resumed these types of events.
When attending in-person events, please keep in mind that your health and safety are your responsibility. While our Ambassadors and Consuls try to establish certain rules, such as no handshaking, to keep you safe, it is ultimately up to each attendee to stick to these rules. We would also ask you not to take any risks: if you have been in contact with a person who is sick or if you feel unwell, please stay at home! You can still attend our online events and activities, of course.
Our online events and activities are taking place all around the world, even in communities that are slowly reintroducing in-person gatherings. Online events are a great opportunity to interact with members in other communities and connect with people you may not otherwise be able to meet. Take a look at your events calendar for a great overview of what's going on in our communities around the world.
Filed under: Events on June 15th, 2020