As our communities have still not fully returned to their regular in-person events, Ambassadors and Consuls around the world are going to great lengths to connect expats and global minds in their own communities and beyond. Joint events and activities have started popping up everywhere to bring people together. Let's take a look at the highlights!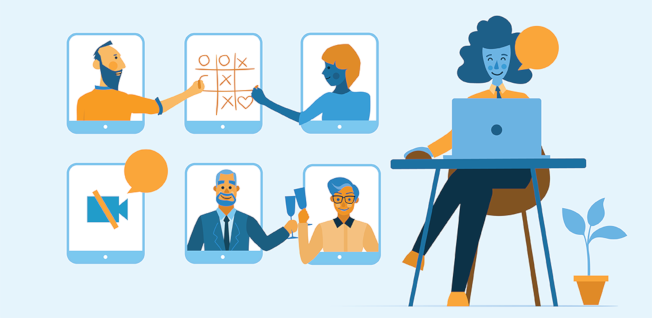 Connecting across Communities
The Dubai Intellectual Discussion Group began their Escape from Reality Chit-Chat series on 9 May, together with the Beirut Global Professional Networking Group. Taking place around noon, this activity is the perfect opportunity to take a break from work with some laughter and delightful conversation. On 16 May, members of the Nicosia Work Less Play More Group also joined in on the fun. And there are more such activities scheduled through the end of May.
InterNations Chicago participated not only in one but two joint events in May. Partnering with Kristina Ojdanic, one of the Ambassadors of the Los Angeles Community, Cecile Bouheraoua organized a fun night of speed-socializing with members on 10 May. To get to know one another, members in LA and Chicago shared photos of their favorite spots in their city and from their favorite past events. On 17 May, the Chicago Community partnered with Van O'Brian, a Consul in Accra, Ghana, to connect expats and global minds across continents with another fun social event.
A joint event, coming up soon on Friday, 22 May, will connect the north and the south. InterNations Communities in Malmoe, Florence, and Riga are getting together for lively discussions and to enjoy some music by Florence Ambassador Giampiero Erre. In a time when physical travel is not possible, why not travel virtually, to toast your fellow global members?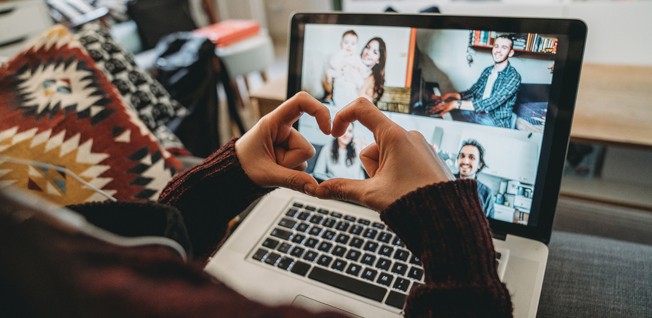 Getting Inspired and Traveling from Home
In April, the London Day & Night Hangouts Group hosted their "Fitting Rooms" Online Social. Group members joined virtual rooms to chat about different topics, ranging from professional networking and travel experiences to culture and relationships. After the great success of this activity, the London, Ontario, Ambassador felt inspired to introduce the concept to his community as well. If you missed the "Fitting Rooms" Social in the UK, join London, Ontario, for some online mingling and socializing on Saturday, 30 May.
If you would like to explore a foreign country but are stuck at home, check out the activity hosted by the London Kensington & Chelsea Group on Wednesday, 20 May. Nerka Jugo will act as a guide and take you on a virtual tour around Sarajevo. Following the motto East and West at Its Best, she will introduce you to the city's multiculturalism, architecture, nature, and the history that still has an influence on it today.
Staying Healthy and Happy
Berlin Ambassador Nadine Brecht hosted the second edition of her interactive talk "Inspiring Faces" on 9 May. Her goal is to introduce entrepreneurs, artists, and therapists who share their best advice on how to stay healthy and happy during the pandemic. In this second edition of the series, personal trainer Winviell Casimir shared his story about how his expat journey took him from St. Lucia in the Caribbean to Berlin — and offered advice on how to stay fit.
Members of the Seattle Literature Group trained their minds instead and met online for a "Watcha Reading?" Saturday Chat on 16 May. Since browsing a bookstore or library shelf isn't possible at the moment, booklovers shared their personal recommendations with one another, reviewed their recent reads, and discussed their favorites across genres or language.
Why don't you, too, venture beyond your city and join online events around the globe? Just check your events calendar and find out about the many new ways to enjoy shared experiences virtually.
Filed under: Events on May 21st, 2020