This year's celebrations will still be quite different compared to pre-pandemic times, but that doesn't mean we can't fully embrace the holiday spirit. From Christmas markets and shows in Europe to holiday parties in Asia, our communities around the globe are brimming with festive fun! Check out the highlights of the most recent celebrations and mark your calendar for the upcoming ones.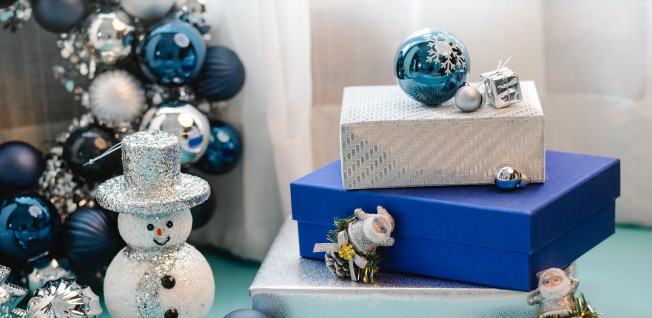 Creating and Celebrating Traditions with Friends
After being cancelled last year due to the pandemic, some Christmas markets in Europe are open again — filling the air with the comforting smell of seasonal food and drinks and enchanting visitors with its festively decorated stalls! On Wednesday, 8 December, members of the Paris German Group visited one at Gare de l'Est, the Alsatian Christmas market. They enjoyed treats from magical little shops filled with both specialties from Germany and the region of Alsace. Thank you to Consuls Arnd Wolfram, Simone K, and Élisabeth Pflieger for organizing this activity!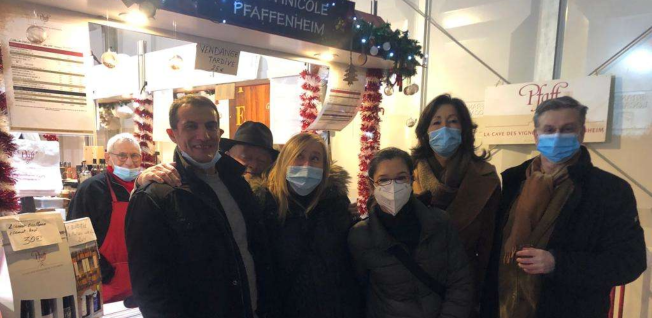 There are classic holiday drinks that can just immediately get you into a festive mood — like a fragrant, hot cup of mulled wine. On Thursday, 9 December, members of the Copenhagen Happy Weekend Group enjoyed different versions of the Scandinavian mulled wine, glögg. The drinks were especially prepared for them at Not Your Usual, a cozy wine bar chosen by Consuls Alexander Ola and Murat Yildirim.
Over in Cairo, on Thursday 9 December, Consuls Despina Joannidis and Sonja Miekley hosted a Festive Get-Together for members of the Cairo Zamalek Group. During a laidback yet exciting evening, our members played pool, shared some stories and laughter over drinks, and enjoyed the evening view from the Carlton Roof Garden.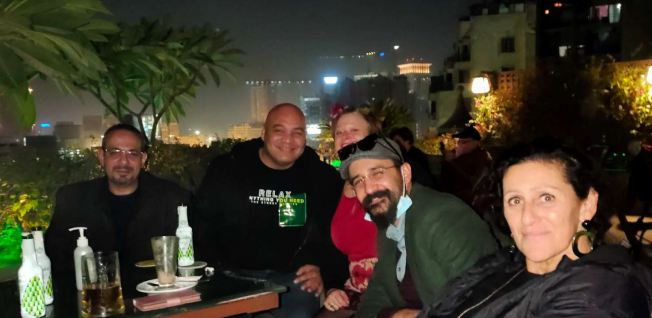 Continuing their Christmas tradition, the Turin Community had their 5th Annual Christmas Party on Friday, 10 December at Imbarco Perosino. The gorgeous, waterside restaurant provided the perfect setting and mood for the activities planned by event hosts Brenda Sena, Desiree van Schagen, and Cinzia Avalle. Among the highlights of the night were filling up on delicious Christmas dishes and, of course, exchanging gifts! We're curious what gifts everyone got this year!
In honor of InterNations' German roots, members of the Limassol Community had a German-style celebration on Wednesday, 1 December. They enjoyed the best of traditional German cuisine like sausages and a selection of beer at Biergarten, an authentic German restaurant in Cyprus. Thank you to Ambassador Gabriela Roschinsky for bringing our members together this holiday season while letting them experience German culture at the same time!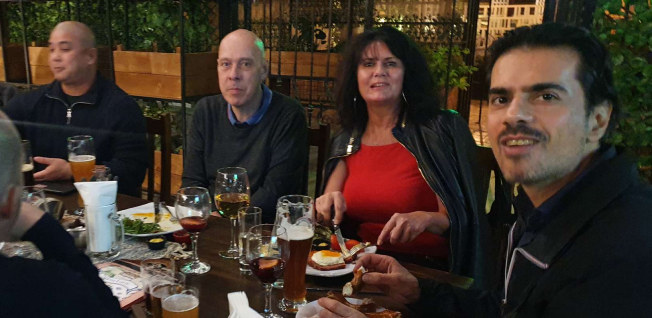 Aside from the parties and gifts, another highlight to look forward to this season are the Christmas-themed stories and shows! On Monday, 6 December, the Malmoe Culture Group in Sweden enjoyed a theatrical performance of A Christmas Carol by Charles Dickens, presented by the Front Row Theater. This classic British tale is a sure way to warm anyone's heart, especially during the cold, winter nights! Thank you to Consuls Evelyn Gandrup and Lesley Leichtweis Bernardi for taking our members to see this amazing play.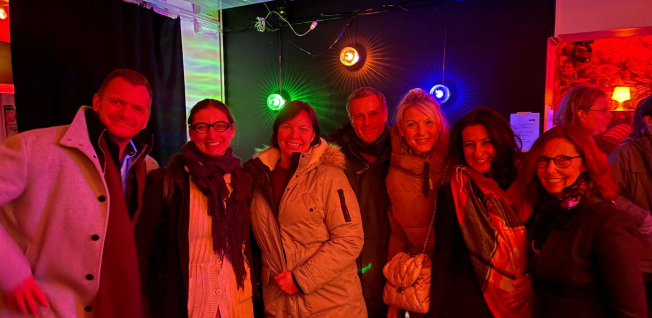 Embracing the Spirit of Joy and Giving
If you're not yet done wrapping gifts and planning your holidays, don't worry, the festivities in our communities have only just begun!
On Friday, 17 December, members of the Beijing Community will be celebrating the most wonderful time of the year at George's Bar in Hotel Éclat. Aside from the great food and a chance to party with a fun international crowd, you can also bring home one of the many prizes from the event's amazing sponsors! We're sure this will be a memorable evening for our members, thanks to our Ambassador Gabriela Filipovici.
For those who are torn between going out to celebrate and just relaxing for the holidays, the Phuket Community's event on Thursday, 23 December has the best of both worlds! Ambassadors Bruno Barone and Jonathan Hugo are hosting the community's last event for the year at Ton Mai Spa — a beautiful oasis surrounded by lush greenery. There's also prizes and other surprises to look forward to!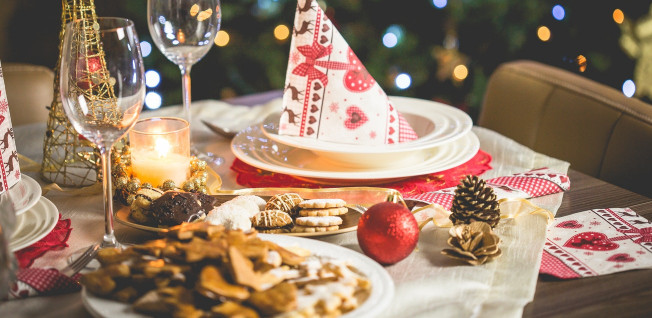 Ambassadors Felix Oehmann, Yulia Cortes Ivanova, and David Fishman planned an evening filled with unique holiday activities for members of the Shenzhen Community on Friday, 17 December. After enjoying fancy holiday bites, activities like a gingerbread cookie decorating contest and a dance class, as well as various prizes await you at the elegant Hilton Shenzhen Futian, the party's venue.
This season is all about spreading joy, not just to family and friends, but more importantly, to those in need. That's why on Sunday, 19 December, Consuls Paul Drake, Jana Sommerlund, and Wafa EL. N, together with members of the Copenhagen Changemakers Group, will devote their time to a soup kitchen that helps out vulnerable people. Thank you to our members for reminding us of the true meaning of the holiday season.
Be sure to check out the events calendar so you don't miss out on the exciting events happening in your community and in the global groups! To our Ambassadors and Consuls, we're grateful for all the time and effort you put into creating events that make any season magical and memorable for our members. Happy holidays!
Filed under: Events on December 16th, 2021