With the final month of 2019, the holidays are fast approaching. Our communities around the world are busy getting festive and ending the year in style, with lots of Christmas and New Year's Eve celebrations. Let's take a look at this month's events and activities that make this a December to remember!
Christmas Magic at the Markets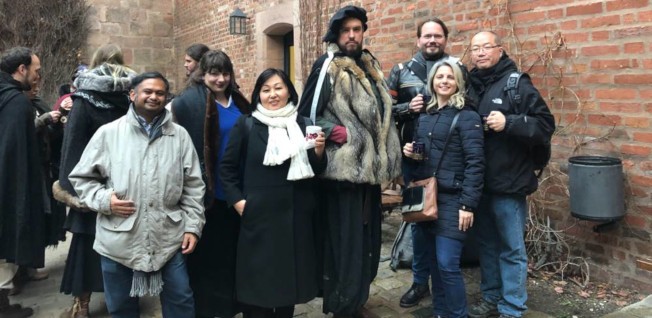 Nothing gets you more into the Christmas spirit than a trip to the markets. That's why the Munich Bavarian Culture Group took a trip to the Nuremberg Christmas market on Saturday, 7 December. With a wide range of typical Christmas goods and over 180 festively decorated stalls, there was plenty to keep the group busy! Thank you to the activity host, Carsten K, for organizing such a great event for our expats and global minds.
Festive Fiestas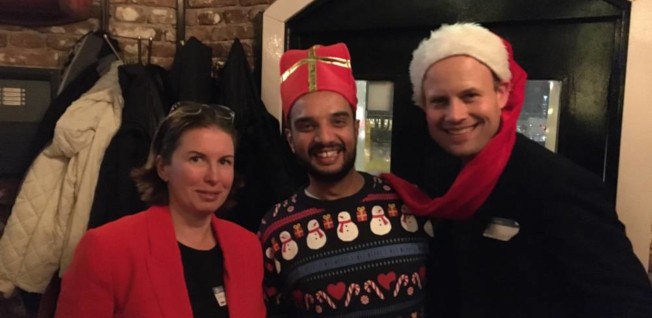 As it's the season of gift giving, our Ambassadors Niels Bertschat, Zoya Zimina, and Prem Narayan organized a Sinterklaas Secret Santa Event for our Amsterdam Community. On Thursday, 5 December, expats and global minds gathered at the Schreierstoren restaurant to network and share gifts with each other. The event was a great success, and got everyone into the festive spirit.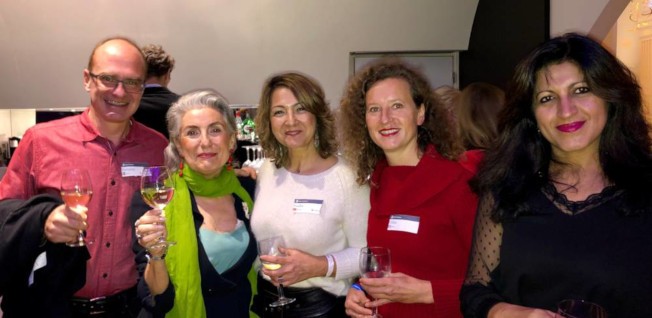 Thanks to their Ambassador, Beatriz UMAÑA, the Toulouse Community had a very merry time with a Christmas red-and-green party at Le Grand Balcon Hotel. The event was on Friday, 6 December in the heart of Toulouse, making it the perfect place for mingling and connecting with international friends. The fun evening provided a great way to kick off the holiday season celebrations!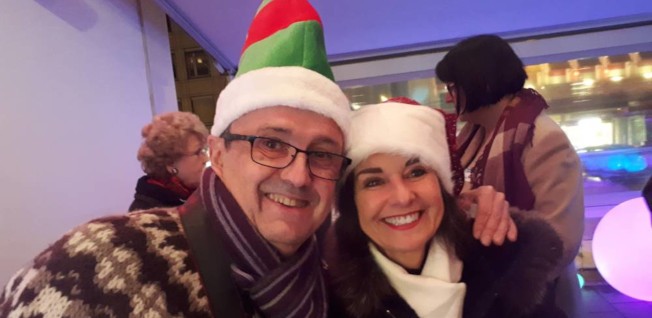 Both new and experienced members of the Wiesbaden-Mainz Community got together for a special Christmas party pre-opening of a new restaurant in the city. Expats and global minds enjoyed a traditional evening at Carrie's Kitchen on Friday, 13 December. The cozy restaurant provided the perfect location to socialize and be among the first ones to try out the yummy food at the new restaurant. A big thank you to Wiesbaden-Mainz Ambassador Slobodan Dr. Poznanovic for organizing the party.
Rockin' Around the Christmas Tree ─ Let the Celebrations Continue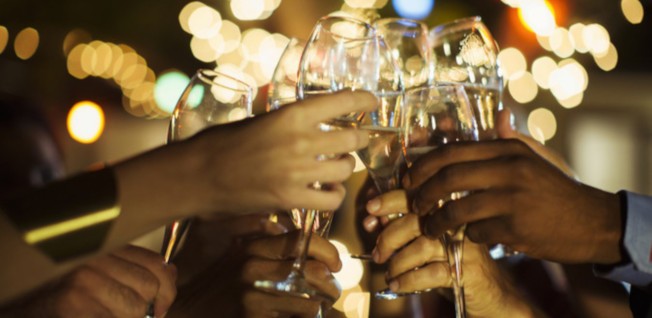 Our Beijing Community will be kicking off the festive season with their annual 'Tis the Season Holiday Party on Friday, 20 December. The event starts at 19:00 and will be held at the R Lounge, Renaissance Beijing Capital Hotel. Hosted by our Ambassadors, Gabriela Filipovici and Pablo Rojas Vidal, it promises to be a great evening with delicious food and good conversations.
Another one of our exciting upcoming events is the InterNations Christmas party of our Antwerp Community. Ambassadors Jayshree Shah, Paras SHAH, and Alain Kerkhofs, have organized an evening of fun at the Hilton Antwerp Old Town hotel on Friday, 20 December at 21:30. With a free Christmas gift, raffle, and DJ, it's the perfect opportunity to celebrate another year of our fantastic expats and global minds in Antwerp.
The Abu Dhabi Lunch & Brunch Group will be enjoying a pre-Christmas brunch on Friday, 20 December, from 13:00 until 16:30. Thanks to their activity host Ethel Paine, the group will be spoiled with heavenly food and tempting wine or champagne at The Market Brunch, Saadiyat Rotana ─ the best way to spend a Friday afternoon after a long week! Come dressed in your favorite Christmas colors and mingle with like-minded individuals during this holiday season.
Celebrating in Style ─ Our Upcoming New Year Parties
Our Dubai DinnerNations Group will be saying hello to 2020 with a New Year extravaganza party on Tuesday, 31 December. Activity hosts Cristina Caringal, Aline Fiat, and Amr Heikal, are treating the group to a luxurious evening at the Dubai Marine Beach Resort & Spa. Starting at 20:00, the evening will entail unlimited finger food and drinks, live music, and a final countdown on the beach ─ it will be a memorable evening not to be missed!
For those in Paris, why not join the InterNations Paris New Year's Eve Celebration on Tuesday, 31 December? The event, hosted by Ambassadors Antoni Cordero, Isabelle Besnier, and Valerie Butin, will start at 20:30 at the restaurant Doobie's. Just a few steps from the Champs-Élysées, the elegant restaurant is the perfect venue for this exclusive party. Don't miss the opportunity to celebrate an authentic Parisian New Year's Eve in style.
Don't forget to check the events calendar to find out about all of our upcoming official events and activities happening in our communities across the world. There'll be plenty to keep you busy this festive season!
Whether you're at home for Christmas or celebrating with your fellow expats during this holiday season, we hope you have a fantastic time! Happy holidays from all of us at InterNations ─ we hope we get to see more of you in 2020.
Filed under: Events on December 12th, 2019