November has been full of fun events and activities in the InterNations Communities across the globe, with an array of Halloween parties and wonderful Thanksgiving celebrations being just around the corner. Take a look at what our expats and global minds have been up to this month, and at our approaching Thanksgiving festivities!
Spooky Celebrations for Halloween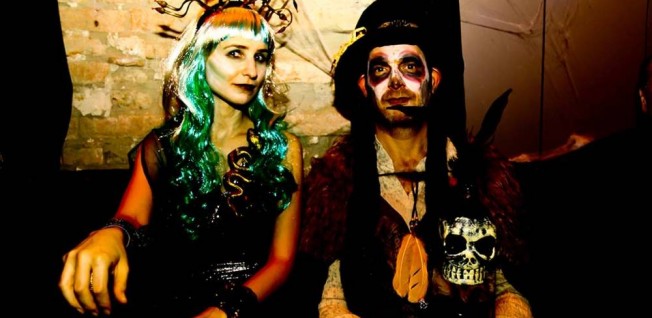 Barry Baruch and Denise Kotulla hosted a Halloween event for the Berlin Community on Saturday, 2 November. Expats dared to join for an evening full of Halloween scares at The Grand, with all creatures of the night gathering to dance and enjoy themselves. With haunting spirits and wicked brews, the fright night was an event not to be missed in the German capital!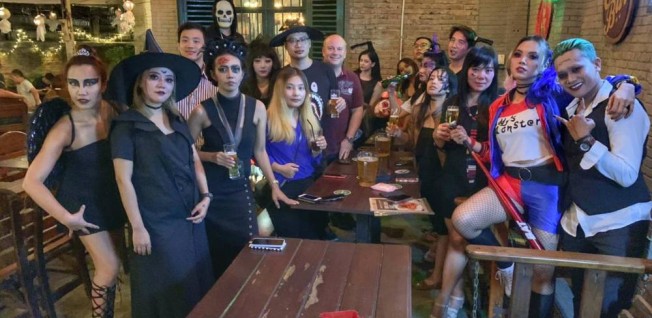 On Thursday, 31 October, Nadia Devita Oktarini A. invited the Surabaya Community to celebrate Halloween at Our Bar. It was a fun evening, with live music and many opportunities for members to meet and mingle with fellow expats in a relaxed environment. Scary costumes and a diverse group of expats and global minds made the event a great success!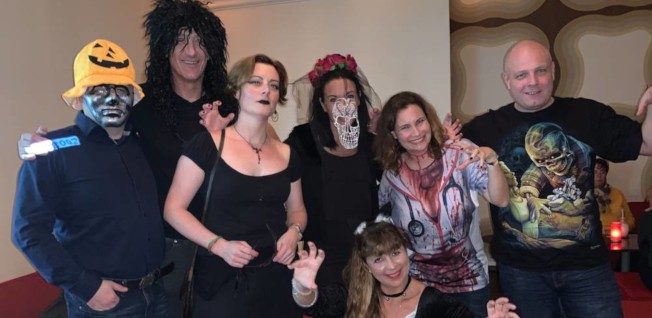 Thanks to their activity host, Noelia Carabias, the Berlin Españoles Group had a great time on Friday, 1 November. The activity was held at ZAZA-Cocktailbar, and both new and experienced InterNations members joined for pre-Halloween drinks. The Halloween celebrations continued at Soda Club Berlin ─ costumes and delicious cocktails made for an entertaining evening and a great atmosphere!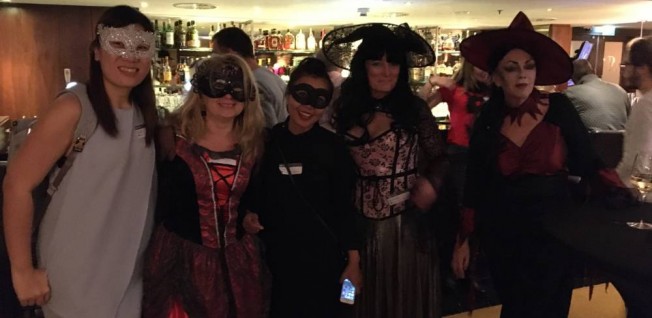 The Amsterdam Community dressed to kill for a haunted Halloween party on Thursday, 31 October. Members joined fellow expats and global minds at the Renaissance Amsterdam Hotel, donning their best scary costumes for a chance to win a cocktail on the house. The spooky event in the Dutch capital was a great success thanks to our Ambassadors Niels Bertschat and Prem Narayan.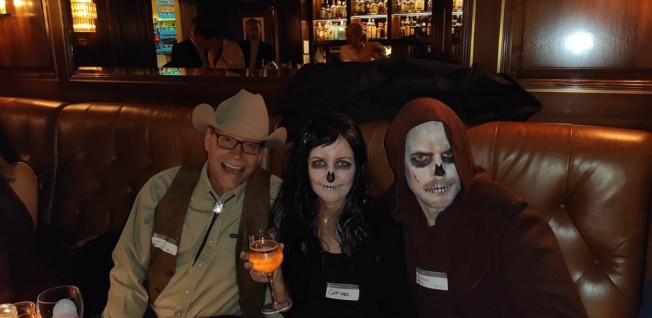 The Halloween celebrations continued with a costume party in St. Gallen, on Thursday, 31 October. The event, held in the heart of the town at Einstein Bar, was a spookily engaging evening, with the prospect of members mingling in an inviting and casual environment. A big thanks to our St. Gallen Ambassador Dominika Repkova for organizing the event!
Let the Thanksgiving Festivities Begin!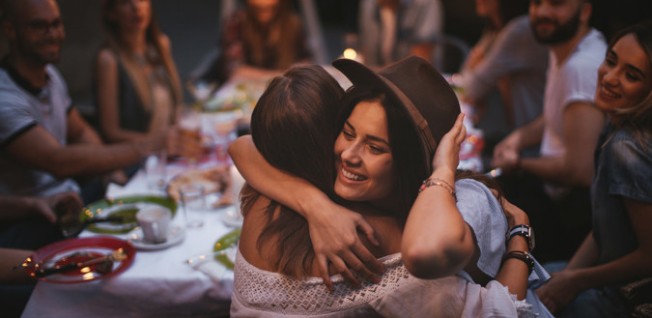 Thanksgiving is mostly seen as an American festivity, yet it is celebrated in communities all over the world. Our InterNations Communities have been putting their own spin on Thanksgiving this year. An upcoming activity with the Cologne Asean Culture and Cuisine Group promises to be a fun, unique way to celebrate this holiday. Join the festivities on Thursday, 28 November at the restaurant Qing Dao, and spend the evening enjoying Asian cuisine with some new friends.
The Manama Coffee Group are going to be busy this month, thanks to their activity host Rick Herrig, who has not one but two Thanksgiving activities lined up. Come join other members for a Thanksgiving Day meal on Thursday, 28 November. The traditional celebration will be held at Ric's Kountry Kitchen and is sure to be a cozy activity with delicious food. If you can't make it, you can always join members for the American Black Friday Shopping and Thanksgiving Buffet on Friday, 29 November. It's the perfect opportunity to enjoy a post-Thanksgiving meal and go shopping for good deals with fellow members.
Join the Vienna Burgers & More Group for an authentic American Thanksgiving meal on Thursday, 28 November. The activity hosted by Thomas van Hell will take place at The Andante — turkey with all the trimmings and pumpkin pie will make this a festive activity you shouldn't miss!
The Munich American Get-Together Group will also be enjoying a delicious Thanksgiving dinner on Thursday, 28 November. Hosted by Salman Mitha and Axel Roebkers, the activity promises to be full of turkey, cranberry, and lots of fun in the Bavarian capital.
Our Guangzhou Community is celebrating with a special "Friendsgiving" event on Saturday, 23 November. The event will be held at Prego Italian restaurant, Westin Guangzhou. Our hosts Gisèle JI and Felipe Rufino Atkocius invite expats and global minds to prepare some grateful words to say to their friends, with special gifts for the best ones. Breathtaking views of the city and a relaxing atmosphere provide the perfect opportunity for our members to enjoy an evening with old and new friends!
We have many more upcoming official events and activities happening in our communities across the globe this month, so make sure to check the events calendar!
Filed under: Events on November 14th, 2019